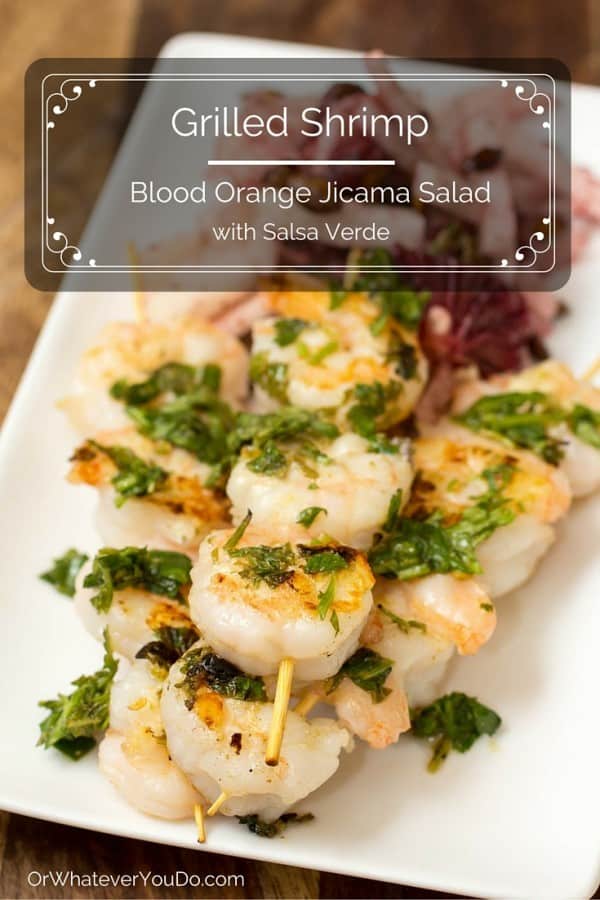 If you've been reading here for very long, you'll know that I have a comfort zone. It's much much bigger than it used to be, but I have my favorite flavors and I tend to stick to them. In fact, when I first opened my email with the offer to give the Sun Basket healthy meal kit delivery service a try – I was skeptical. Like, really skeptical. "Healthy" food? Can it really be that good? Sun Basket offers Paleo, Gluten‐free and Vegetarian options, plus BreakfastIf you have been reading here more than 30 seconds, you know this 1) Isn't a "healthy eating" blog, and I'm definitely not Paleo, Gluten-free, or vegetarian.
So I started perusing their menu a bit as I prepared to choose my meals that would be delivered the next week. There were eight different meals to choose from, so narrowing it down to three was quite the task. ALL of them sounded good. And ALL of them sounded like things I normally wouldn't make, which is a huge bonus.
I love stretching and really exploring different ingredients and flavors, but I hardly EVER actually get anything new in my cart while I'm running through the grocery store dragging a couple kids along with me.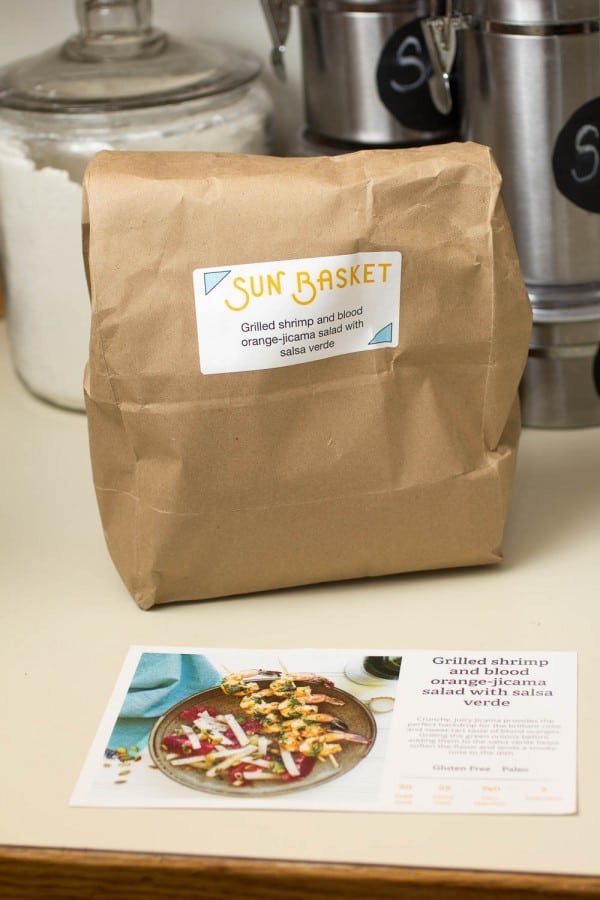 In fact, I can honestly say that before Sun Basket, I'd never tasted jicama before, and I was seriously missing out. It looks like a potato, crunches like an apple, but tastes like freshly picked peas – in case you are wondering.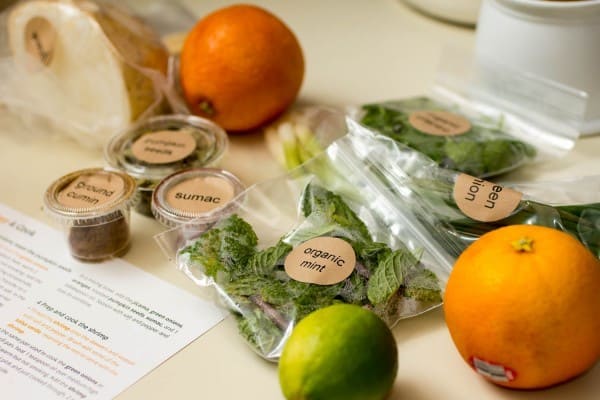 The ingredients were all very fresh, and arrived in great shape. I was a little worried about the meats and fresh herbs especially – but everything was perfect.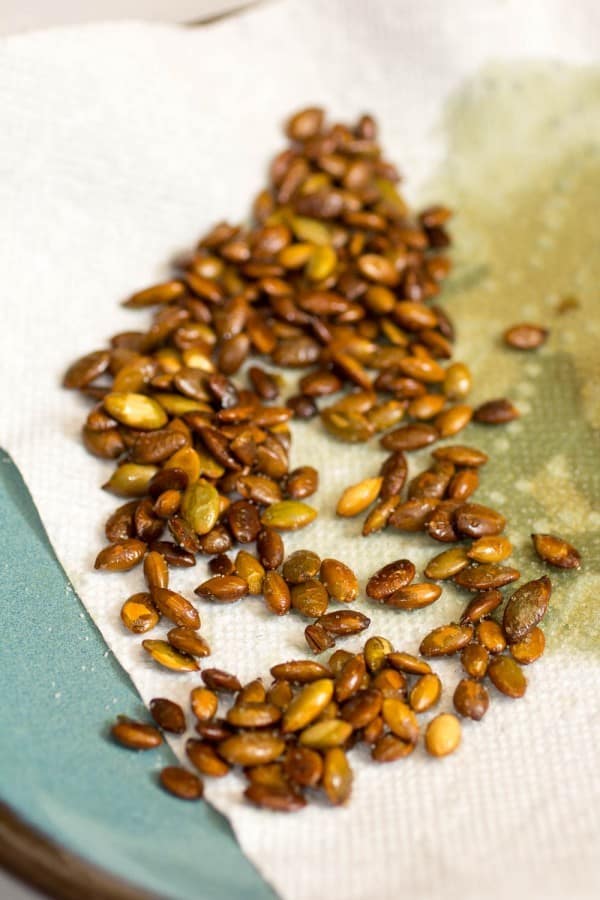 Those pumpkin seeds barely survived long enough to make it into the salad. I could've easily made a snack of those alone.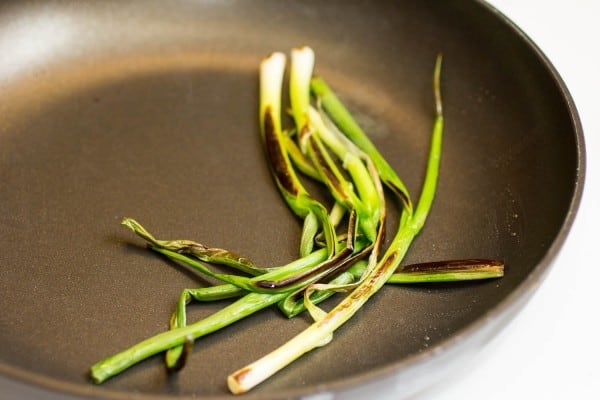 Another first for me. I've never used green onions like this before. Ever. WHY???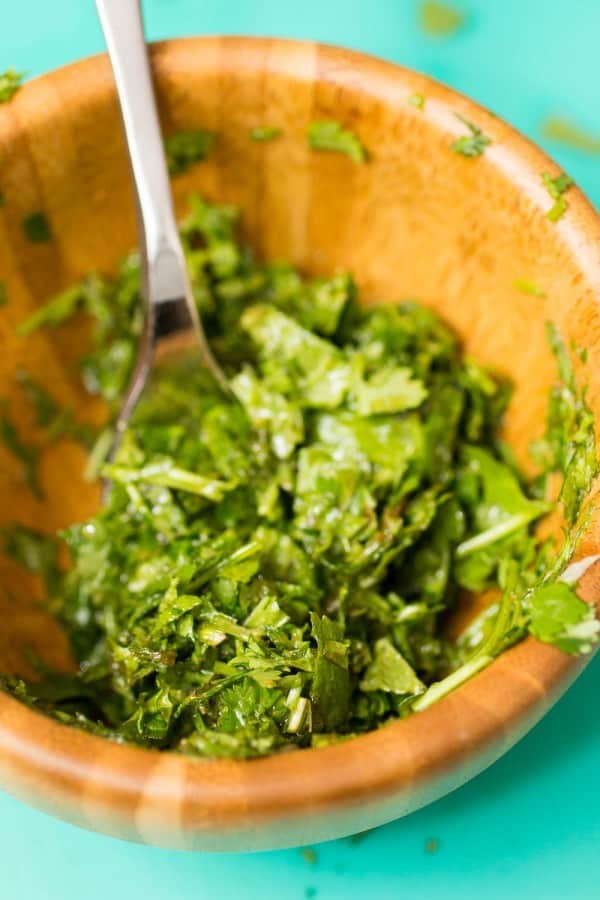 A meal full of firsts, this was. That salsa verde you see above was full of mint and cilantro. MINT & CILANTRO. I don't know if that's 'weird' or not, but it certainly sounded weird to me when I was making it. But it MORE than worked on the shrimp. I'll be replicating these shrimp skewers, for SURE.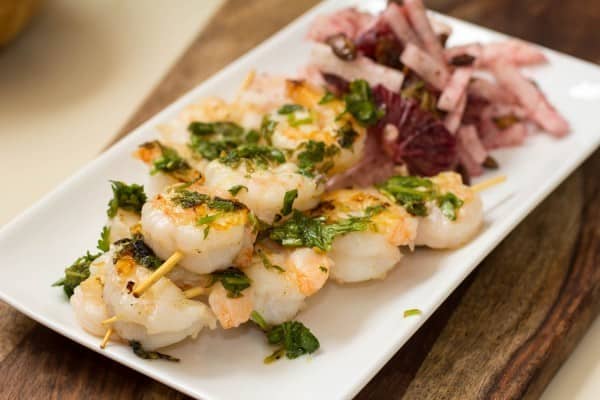 Do you want to recreate this meal at home? You can! You can get the recipe here: Grilled Shrimp and Blood Orange Jicama Salad with Salsa Verde at Sun Basket.
Want to try out a box of your own? If you've never tried Sun Basket before, you can get $30 off your first basket by using signing up below.
[maxbutton id="2″]
In the same box I also got this awesome Burmese Pork Stew. Full of ginger, and super awesome.

This post is written in partnership with Sun Basket. They provided me with a free box to sample and compensated me for my time to test it. All opinions included within are my own. This post contains affiliate links. If you decide to try Sun Basket based off of my recommendation, I'll receive a small percentage of that sale. I don't EVER recommend products that I don't love, so rest assured that if it appears here – I like it.
Sun Basket is currently only shipping to California, Arizona, Oregon, Washington, Colorado, Utah, Idaho and Nevada.