This is a sponsored post written by me on behalf of COUNTRY Financial® for IZEA. All opinions are 100% mine.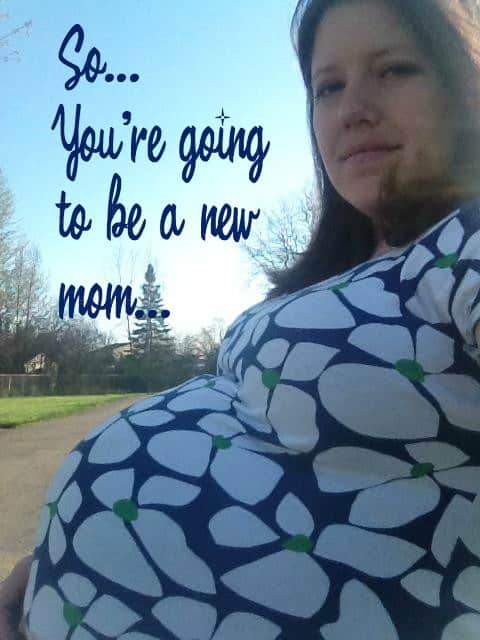 Its been a long time since I was a "new" mom. 11 years, to be exact. And in those 11 years I've became a mom all over again 6 more times. To say its been a wild ride is a drastic understatement. Along that wild ride I've learned quite a few things that I wish I'd known when I WAS a new mom. Your milage may vary with all of these, of course. And that's probably the biggest lesson I've learned along the way. What works for me might be totally wrong for you, and that's okay. There's not ONE right way to do this whole kid thing, and thank God for that!
Get used to being scared. A LOT.
It takes quite a while to get used to a piece of your actual heart being outside of your body – vulnerable and fragile and out there for the world to see, love, or hurt. That's pretty terrifying, and you might spend an abnormal amount of time playing, "Worst-Case-Scenario" in your head. That's normal. For a while. If it gets to be overwhelming, or you aren't doing life the same way you were before? Talk to your doctor. Prolonged, life-altering anxiety can be a symptom of Postpartum depression or postpartum anxiety , and you don't have to suffer through it alone. I'd never even heard of postpartum anxiety before, and since I didn't have classic depression symptoms, I thought it was just my new normal. It isn't. Normally you get used to that feeling, and are able to cope with it and function appropriately. If you can't? Don't wait until after your 5th kid like I did to recognize and deal with it. 
Your heart will make room for more, but…
Be prepared for "2nd baby syndrome". You've had a lot of time to bond and form a relationship with your first child. The feelings you have towards your first child will be intense and overwhelming, and you might even be grieving that one on one time and relationship with your oldest child. So when your 2nd child comes into your family it might shock you a little bit if the feelings aren't quite as intense, immediately. This is normal. Of course you love your baby, but if you aren't *feeling* it immediately at the exact same intensity as you do for your first? That's okay. It's normal, and it'll happen. It's common. You're okay. Your babies are okay.
You're going to feel like all you do is wipe things for a while.
Little kids leave a film on EVERYTHING. There are constant messes. Messy hands leave a film on everything. Chairs, tables, floors, walls, windows. Everything is sticky here, at all times. If I could take a few hours and crawl around at their level with a bucket of soapy water and scrub all the things 15 times a day that film might go away, but I kind of doubt it.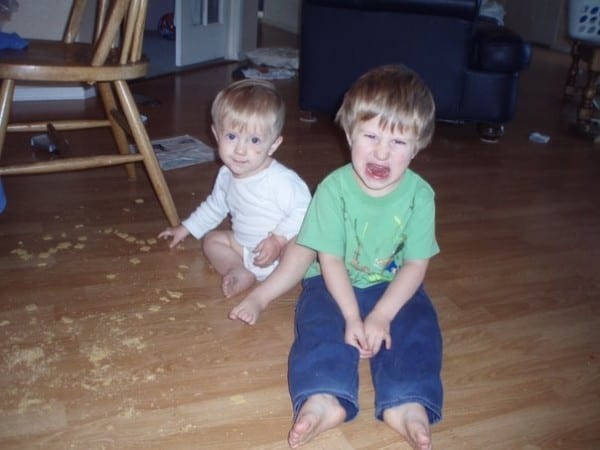 Your baby isn't going to be on your schedule.
Seriously. Its futile. For a while you are going to be at that baby's beck and call no matter what you do. You might feel better trying to get the baby onto your schedule, but ultimately? Everyone is happier for the first year or so if you just go with the general flow of things. Sleep when you can. Eat when you can. Simplify your life in every way that you can. This period of time when you are basically a baby servant won't last forever, no matter how it feels right now. Eventually you'll get to live an actual life again. Speaking of schedules, this also applies to milestones. Don't compare your baby's progress with anyone else's. As long as your doctor is okay with things, you're okay. Every baby is different. I have had kids speaking in full sentences at 15 months, and others that didn't string a coherent sentence together until they were well over 3. Babies that walked at 10 months, and babies who walked at 15-16 months. Don't let family members or friends concerns worry you.
Adding a new family member seems overwhelming.
I have 5 biological children, and 2 adopted children. Every time we've added to our family, from #2 to #6 & #7, I've had a period of near panic about how I'm possibly going to DO IT. The extra work. The extra love. The extra needs of another child. The extra money. The extra worry. But guess what? You always do. Your heart makes room. Your home makes room. You adjust, and after a while you aren't sure why you were ever so worried.
enter to win a $1000 diapers.com gift card!
To qualify as a winner, you must reside in the following states:
Alabama, Alaska, Arizona, Colorado, Georgia, Illinois, Iowa, Kansas, Minnesota, Missouri, North Dakota, Nevada, Oklahoma, Oregon, Tennessee, Washington, Wisconsin
COUNTRY Financial® offers a full suite of products and can help as you start your new family through all your future life stages. They have strong values and has been serving families for over 90 years. They are financially strong and highly rated by independent insurance rating agencies.