This blog post was sponsored by KING'S HAWAIIAN® but the opinions are all my own. #HostWithKH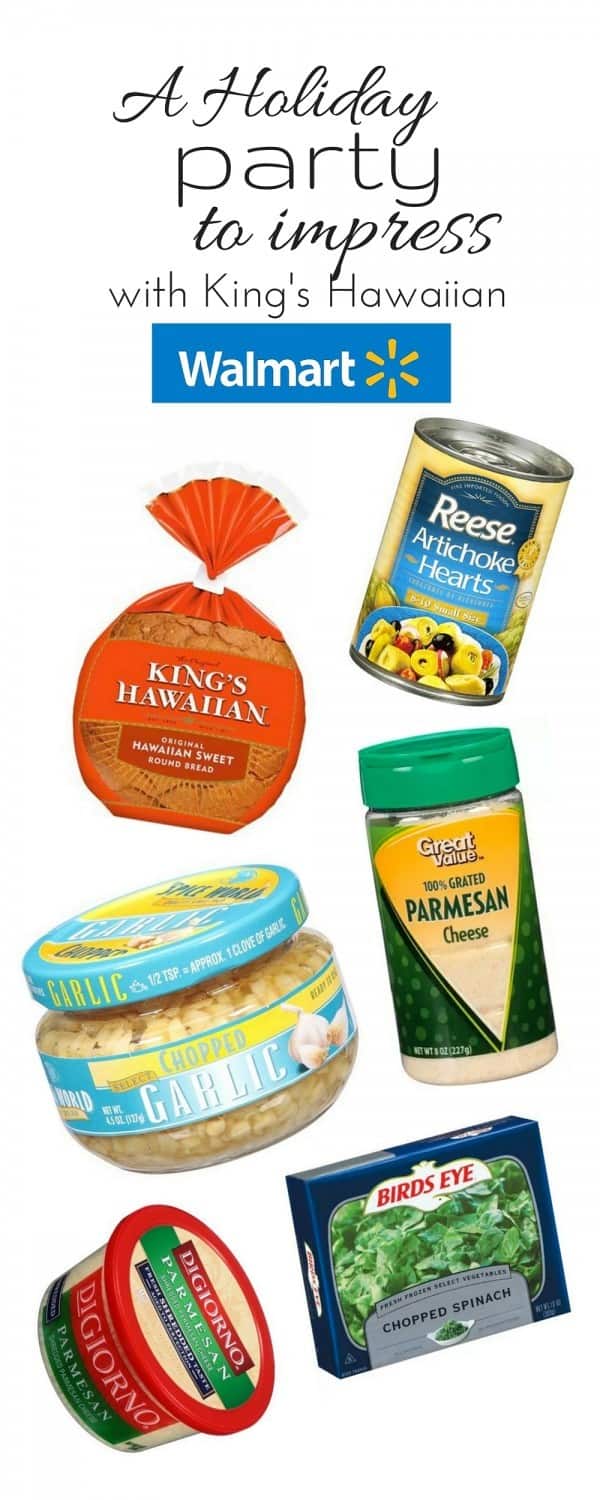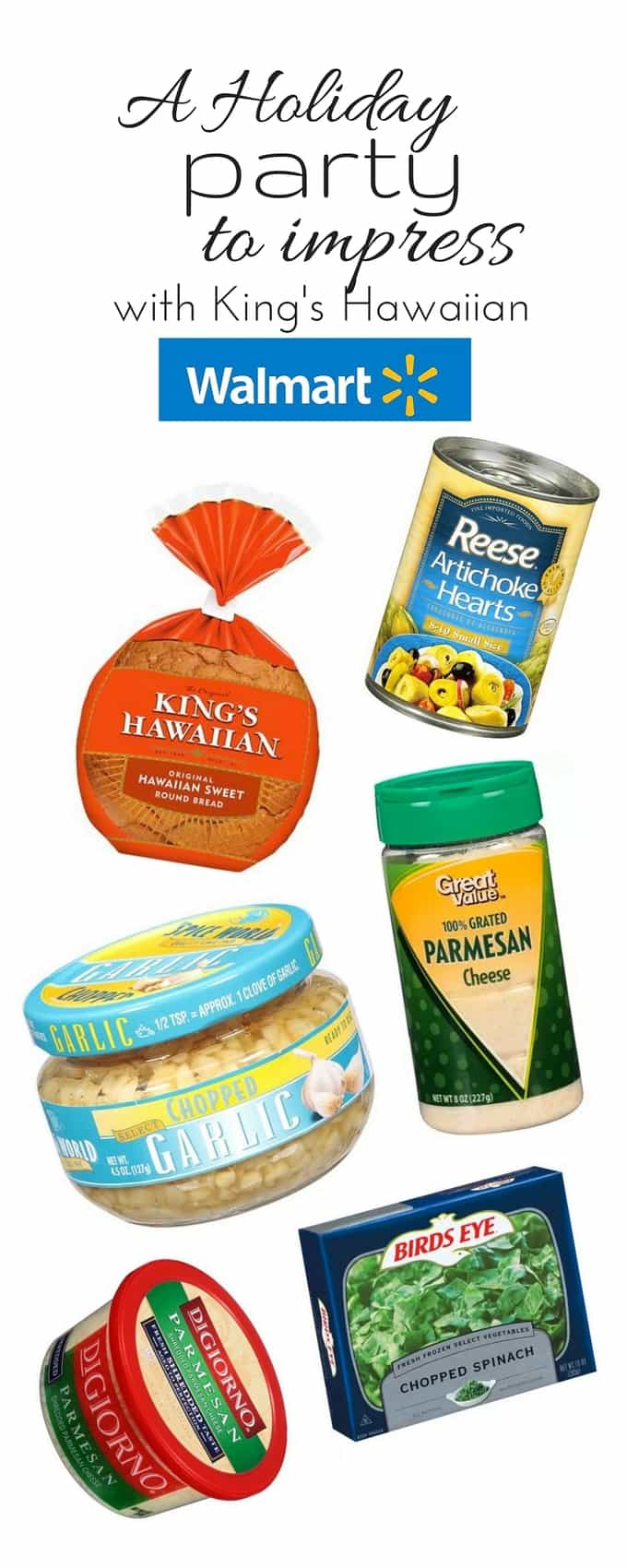 Last weekend I went to FOUR Christmas parties in 24 hours. FOUR. Luckily I didn't host ANY of them, but that isn't going to last for long! This year we get the pleasure of hosting our family Christmas dinner, and I'm already busy planning and prepping and shopping.
Know what my favorite part of holiday dinners are?
The APPETIZERS you get to munch on before the meal. For real. They are better than the main courses for me most of the time, and this one is going to top them all.
I love shopping at places where I can go and get EVERYTHING I need in one trip. Luckily there's a Walmart nearby, and that fits the bill. As an added bonus, its even on the way home from my husband's work, so more often than not those trips get transferred from my plate directly to his.
For this holiday treat, I'm making a King's Hawaiian Spinach and Artichoke Stuffed Sweet Round Bread. The recipe is coming up in another post, but until then – get yourself to your nearest Walmart and pick up the ingredients pictured above! Then a little closer to Christmas we'll virtually get together and make some deliciously awesome stuffed King's Hawaiian Round Bread!
Thanks for reading! I was so excited about the last campaign I did with King's Hawaiian, I just had to do it again! By supporting my sponsors you are helping to support Or Whatever You Do.