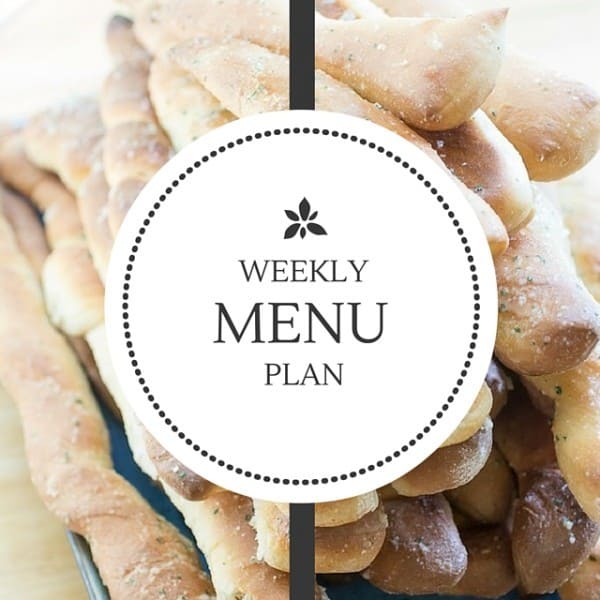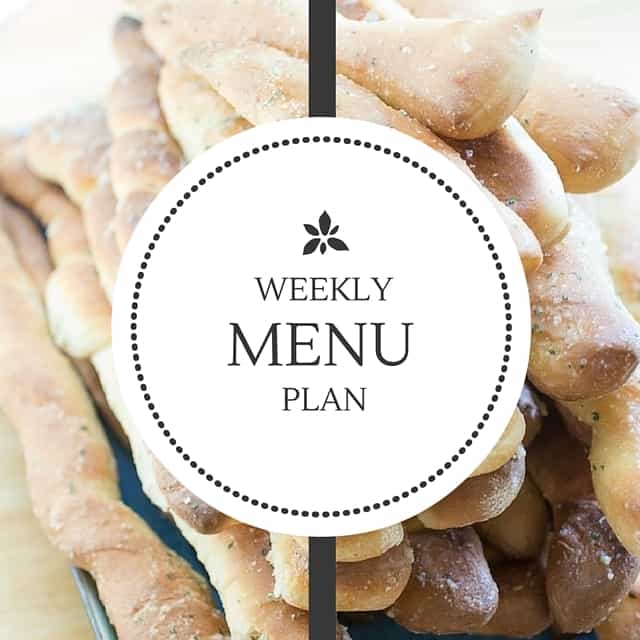 I've decided, once again, to jump back onto the meal planning train. My evenings are SO much easier when I don't have the never-ending struggle about WHAT to make for dinner. When I don't plan, I have no idea what I need to take out of the freezer, what ingredients I have or don't have, and it seriously stresses me out. Grocery trips become a willy-nilly what-looks-good mission, and that NEVER ends well.
So I went hunting today on Foodgawker and searched for the main protein that I have in the freezer for ideas on dishes that sound great and weren't too complicated or time-consuming for a weekday meal. I only planned on 5, as one night we'll definitely have left-overs, and one night we'll be eating with family.
Pot Roast with Carrots and Potatoes from Little Spice Jar
Pot roasts are my ABSOLUTE favorite meal, but I get stuck in a rut of doing it the same way over and over again. I can't wait to try this version from the Little Spice Jar!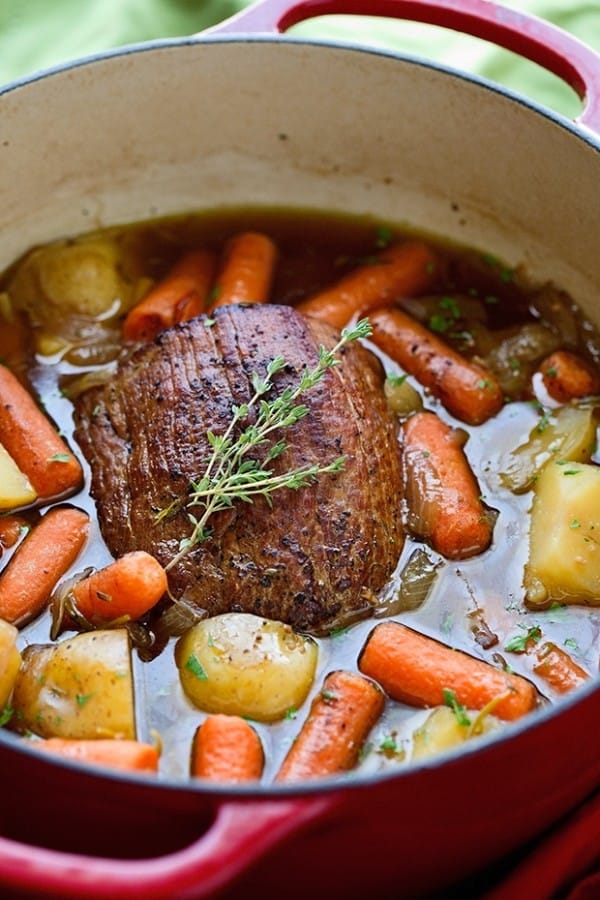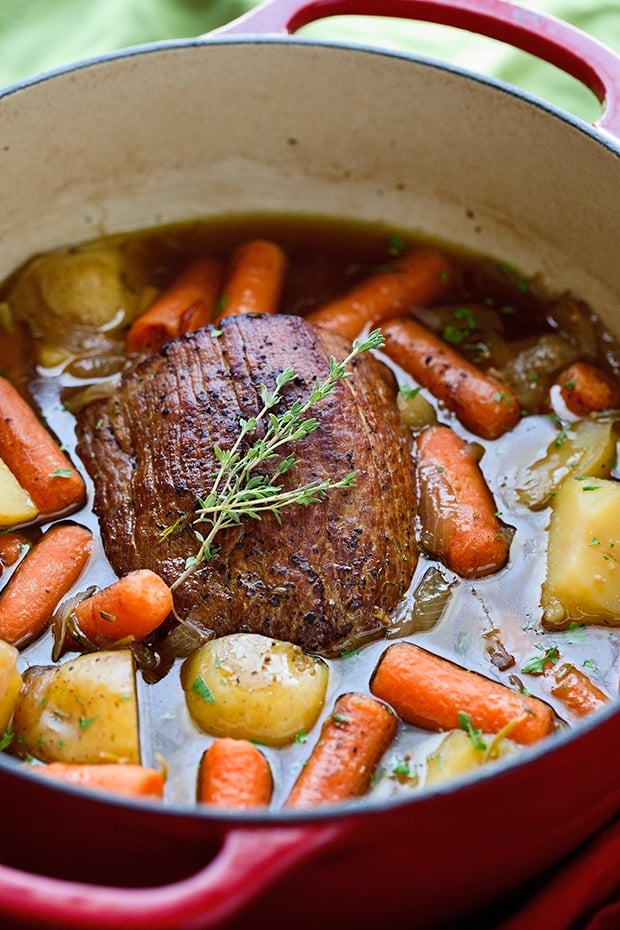 This fall I've been ALL about hard cider in the evenings. Now I can cook with it while I sip it too!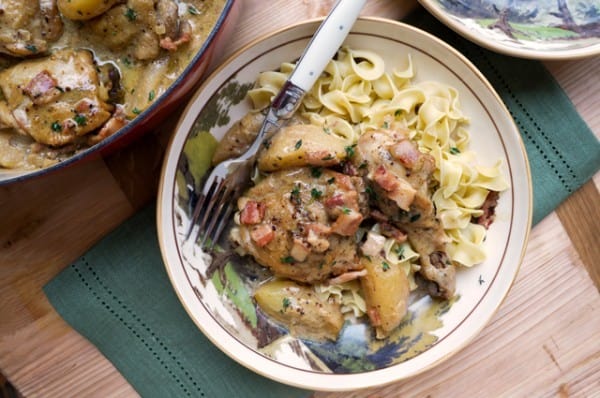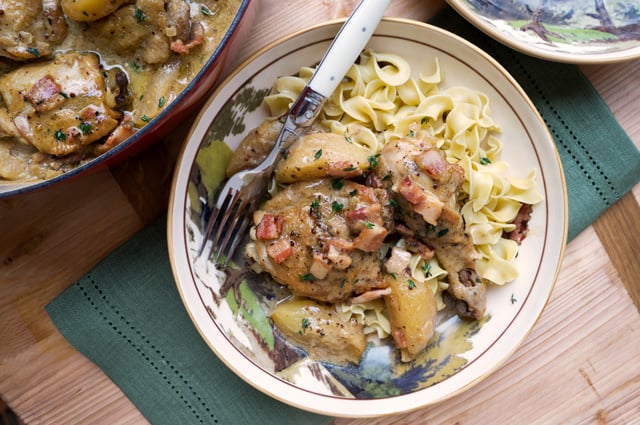 Finally someone else who loves cheese on their joes!! Its a rarity, I think. People always look at me like I'm crazy when I eat that. I can't wait to try this take on one of my favorite meals, ever.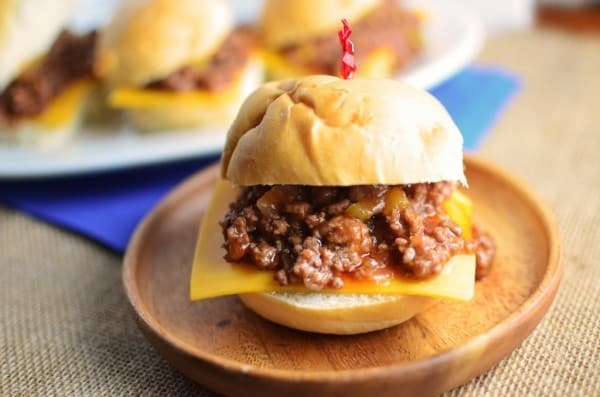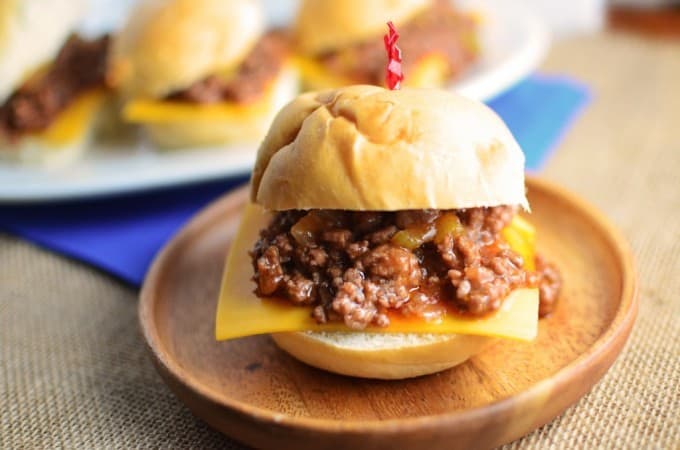 Cheesy Scalloped Potatoes with Ham
What? Combining two of my favorite foods into one cheesy buttery dish? Yes please!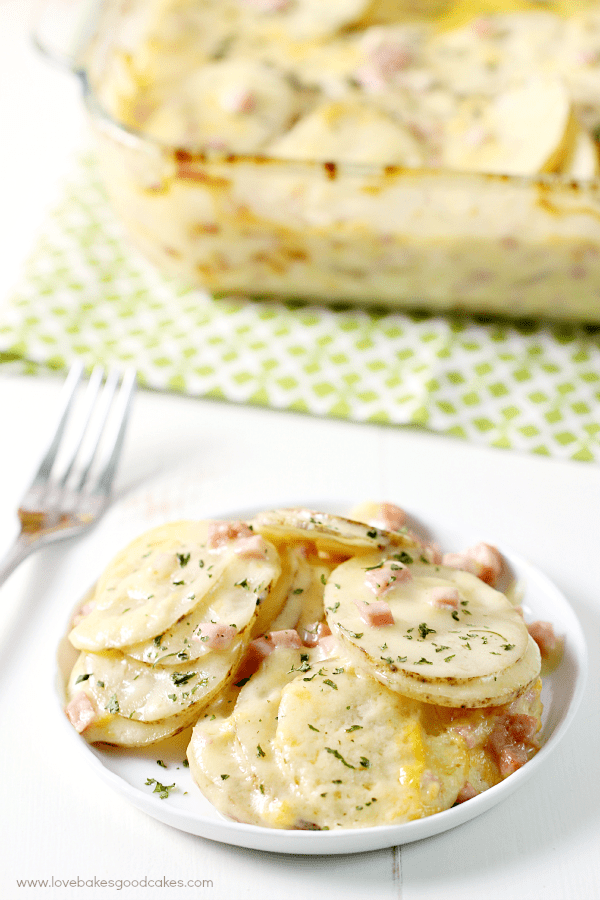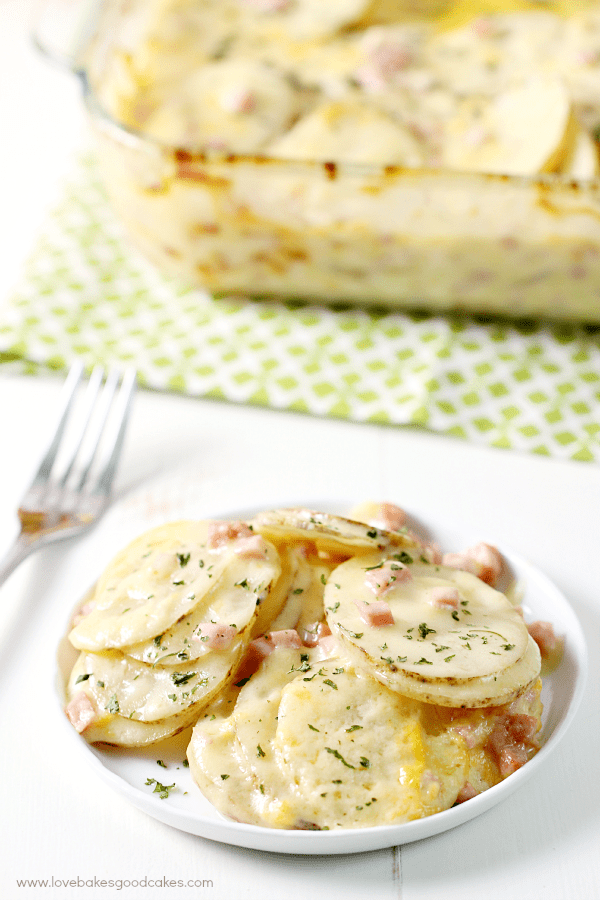 The kids will go crazy for these. This one is going to take a little more work, so it'll be reserved for my day "off", or maybe Saturday brinner.