I'm in serious need of some fast, easy, but tasty dinners that do NOT come from my local restaurant OR consist of pizza out of the freezer. Not that there's anything wrong with that – I've just been relying on it WAY too much lately. I hope these inspire you to get cooking!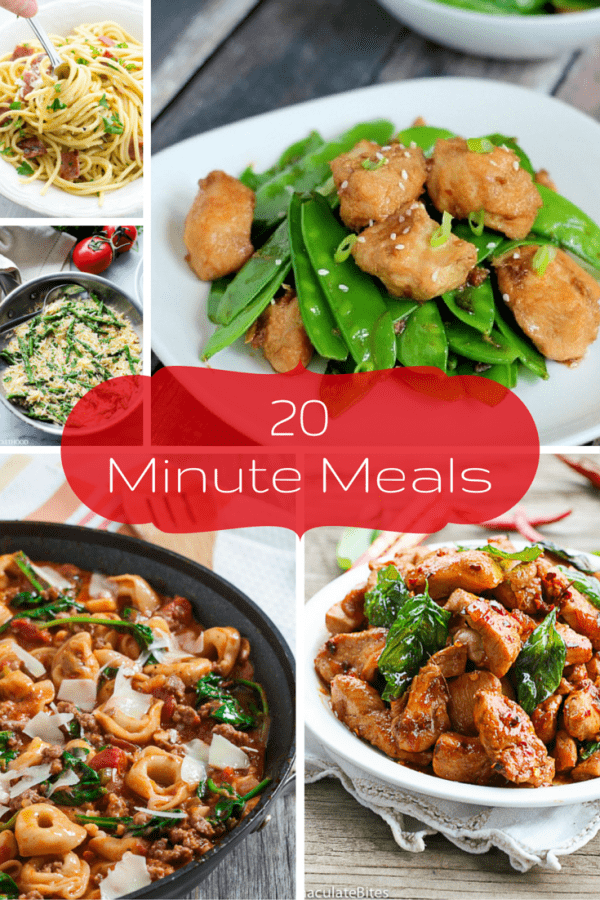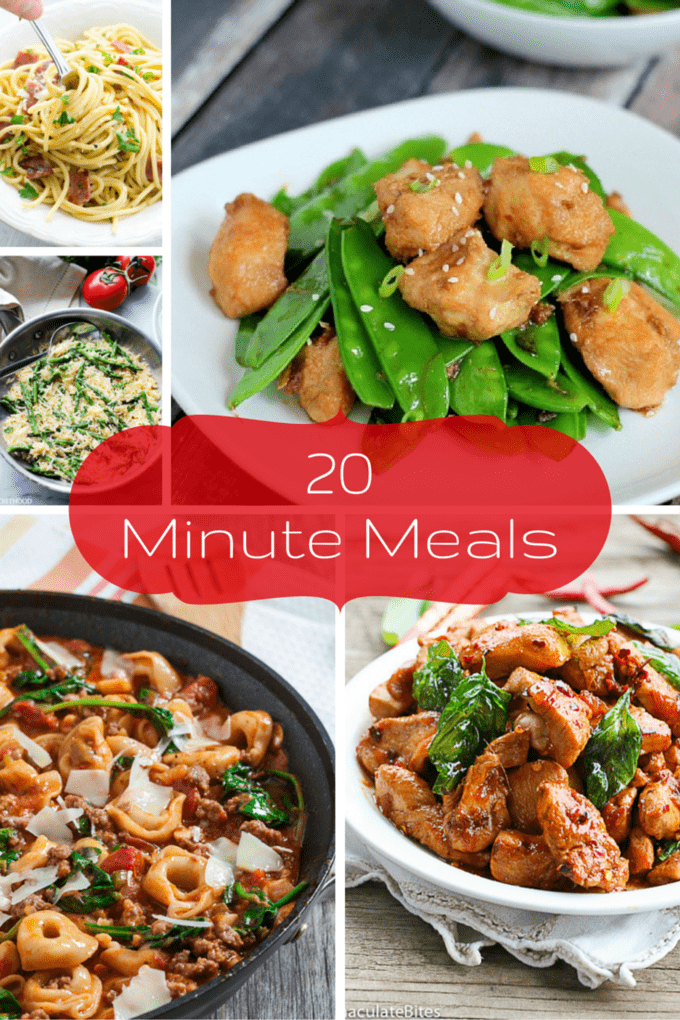 NaBloPoMo continues today on and I'm still hanging in there – kind of. Its HARD posting every day! Going from 2-3 posts a week to every day is quite a big leap, but I'm so glad to be participating. Sometimes I don't post for days and days and just don't sit down and WRITE. Content only happens when you make it happen, and its too easy to make excuses about it.
Please click through to the other blog's if you'd like to pin these amazing dishes, or pin the collage at the top. Thanks!
Thai Basil Chicken from African Bites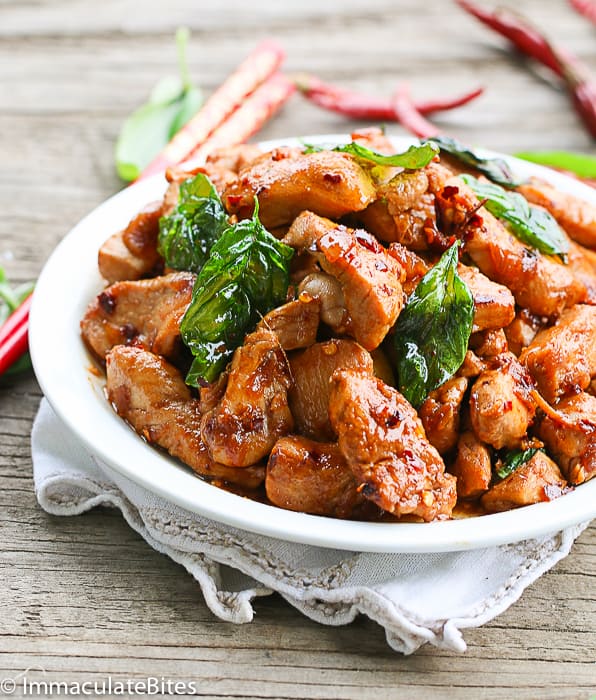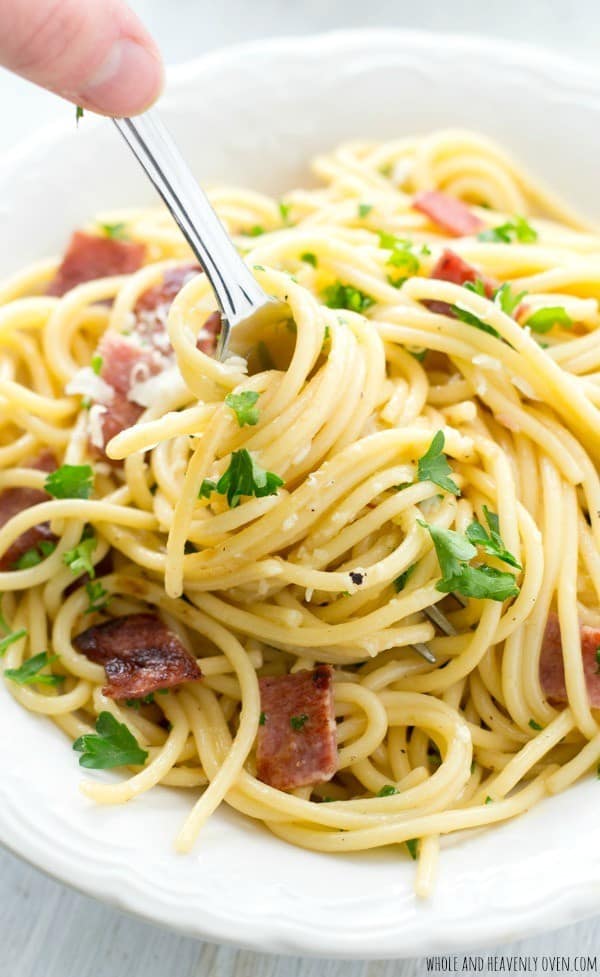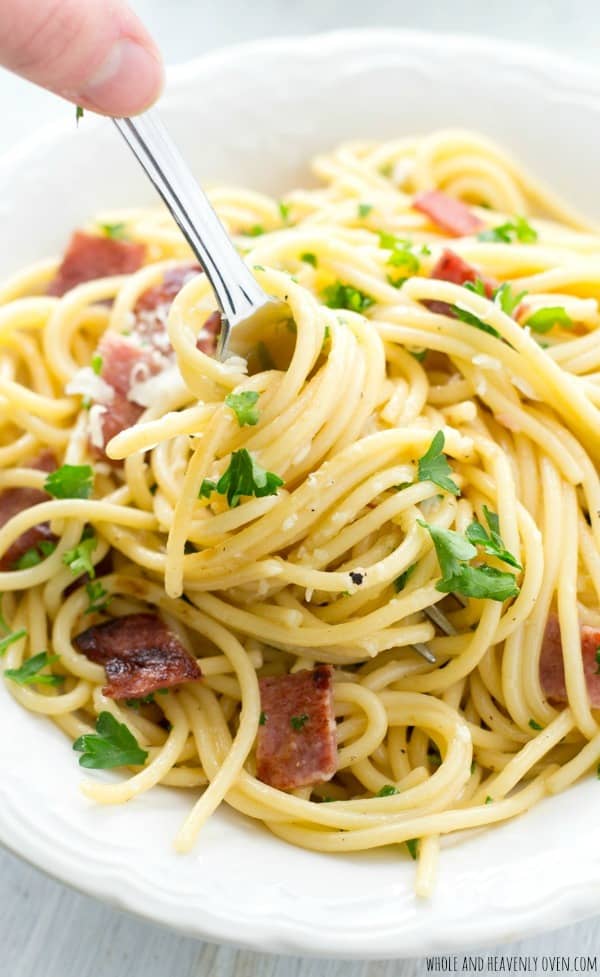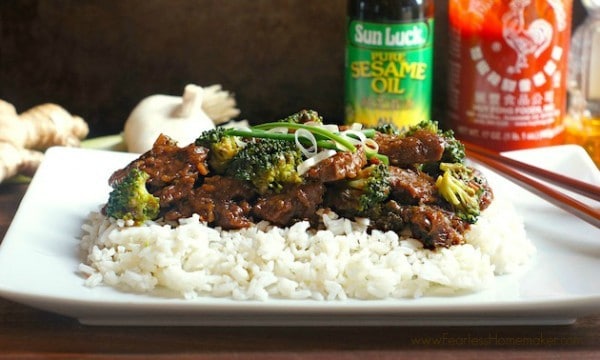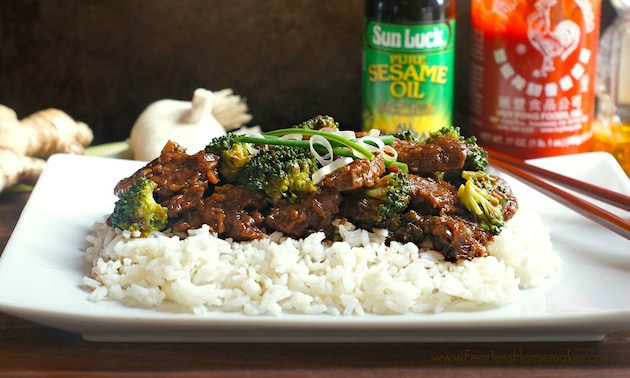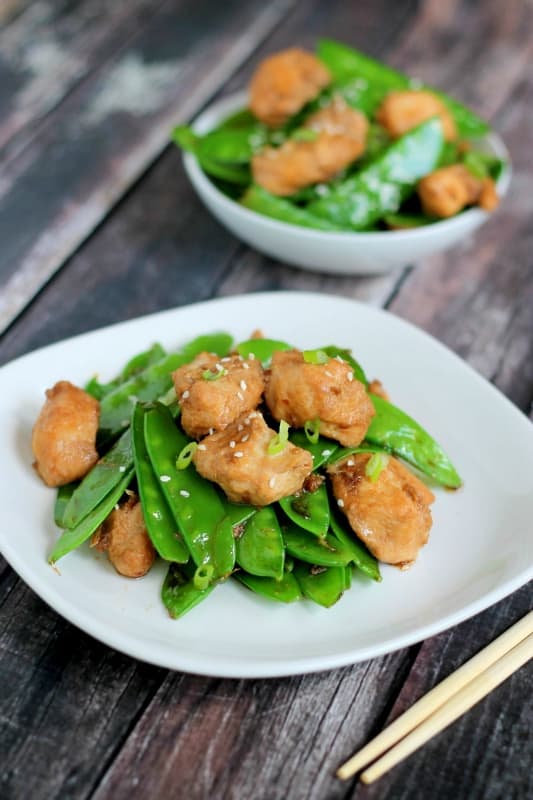 Easy Chicken Enchilada Skillet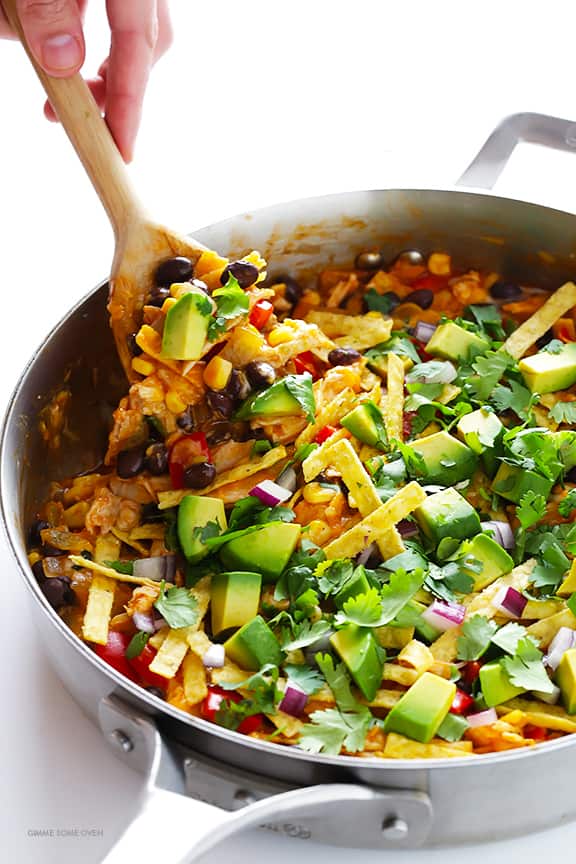 20 Minute Skillet Tuscan Tortellini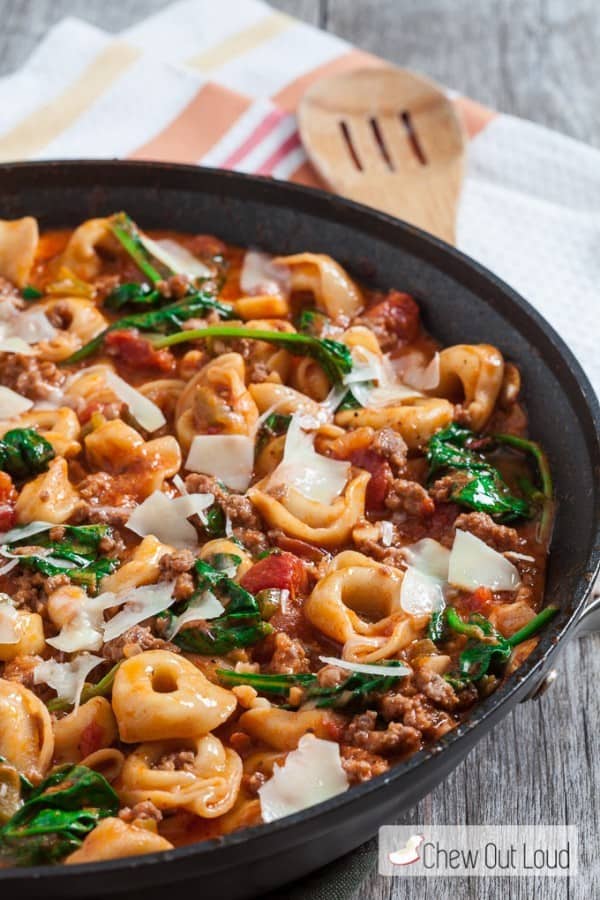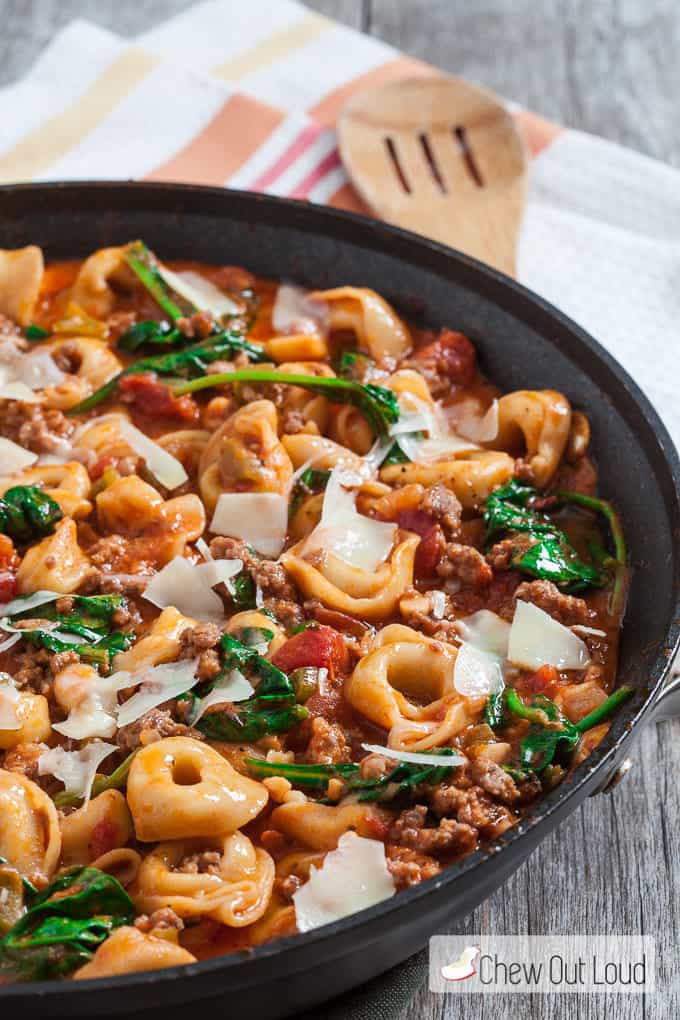 Stovetop Macaroni & Cheese with Kale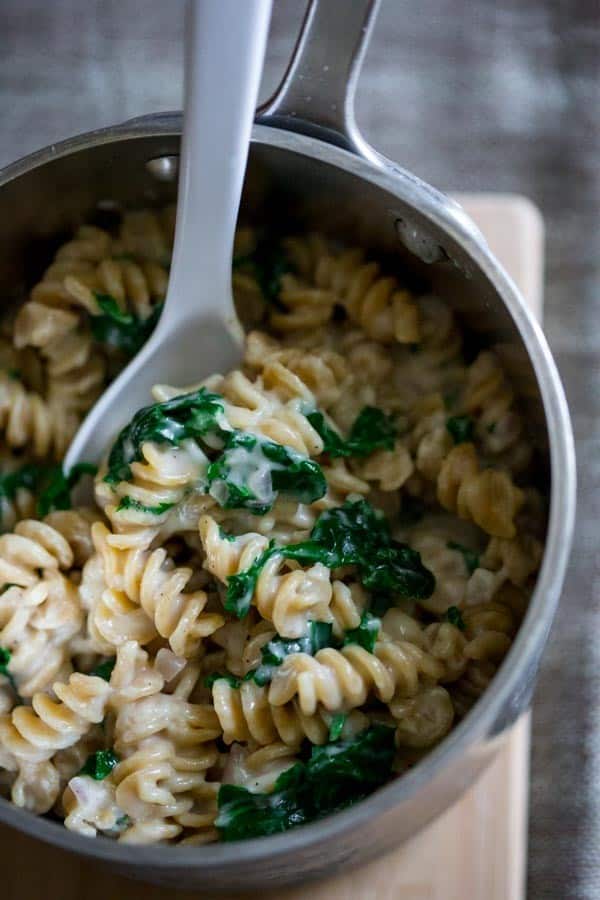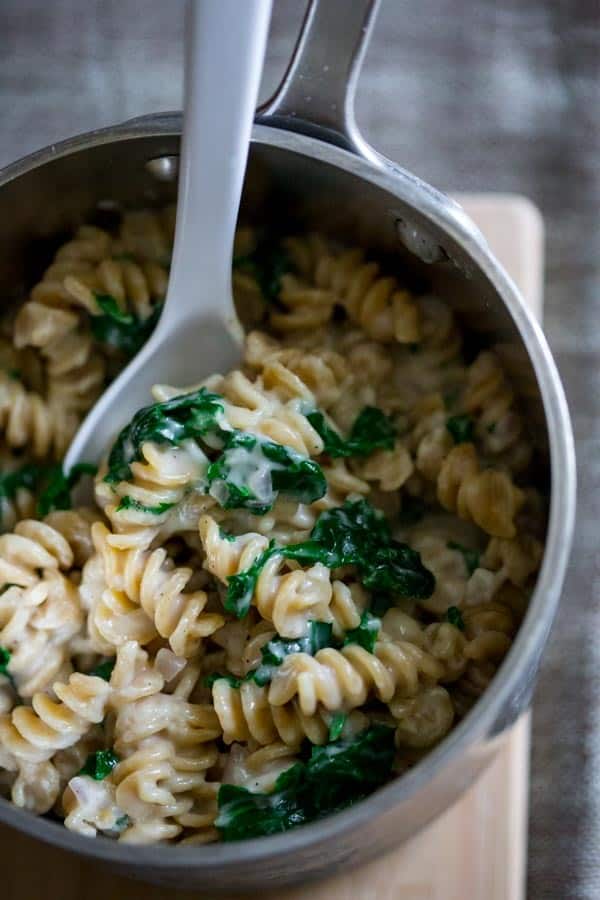 Spicy Sriracha Shrimp & Zucchini Lo Mein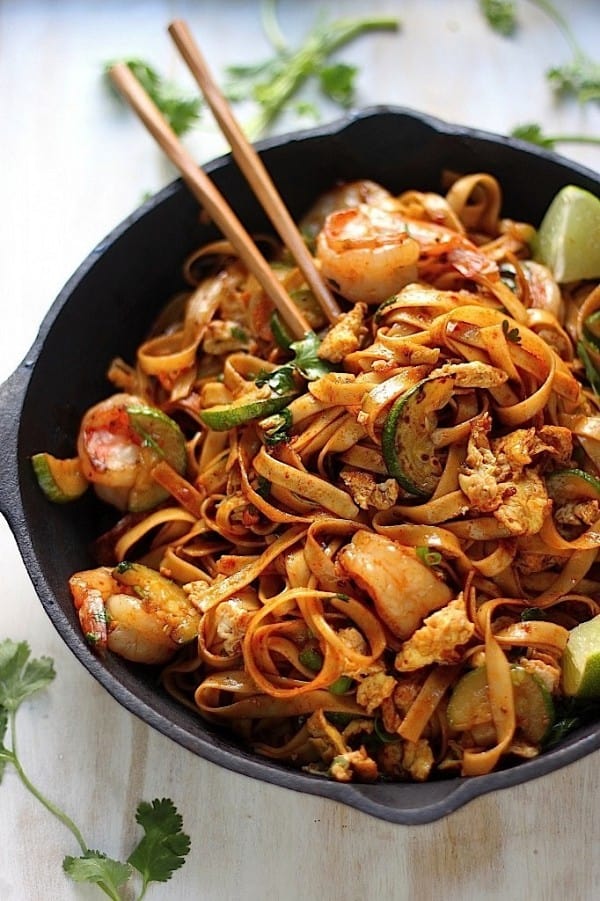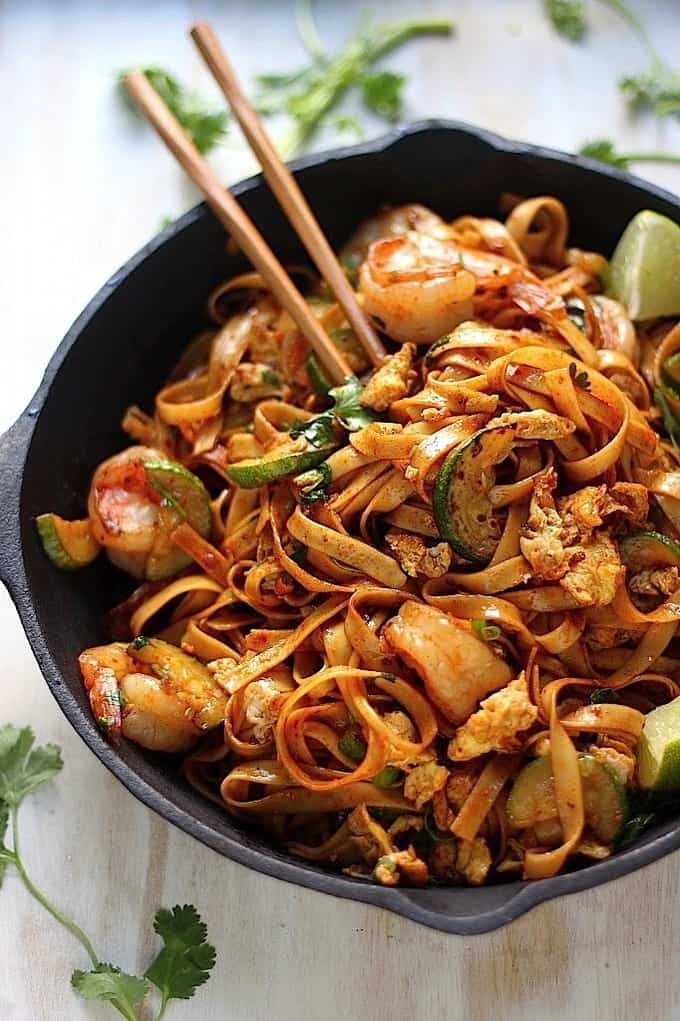 Spicy Pepperoni Skillet Lasagna