I participated in an Influencer Activation on behalf of Influence Central for WaterWipes. I received product samples to facilitate my review as well as a promotional item to thank me for my participation.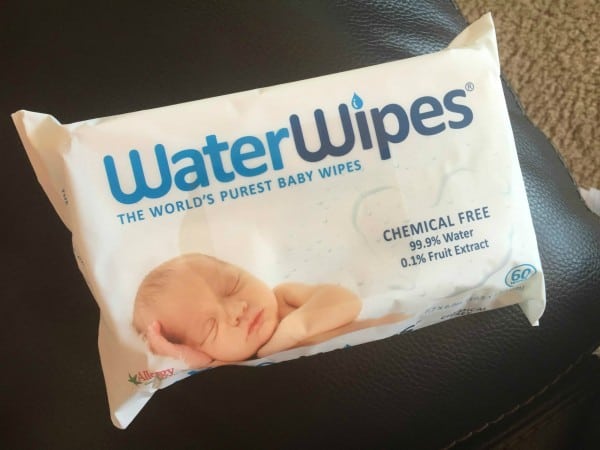 I got to my 5th baby before I ran into any kind of issues with skin sensitivity, and then it came on with a vengeance. Amelia had eczema pretty severely for the first year of her life, and we had to go totally scent-free in our house and with all of the baby and laundry products we used. That helped – a LOT, but wipes were always something that I couldn't really find a great alternative for. There were scent-free and sensitive versions, but they all contained preservatives that I didn't really want to use on her ultra-sensitive skin.
While wash clothes are an option for situations like that – they are not very convenient, and did you see where I mentioned up there the whole having 5 kids thing? I can barely keep up on laundry now as it is. Strike that. I CANNOT keep up with laundry now, and have had to enlist outside help to even attempt it. Its insane.
Well – guess what. My new arrivals are finally here, and my kid-count just upped by two more to seven kids. Seven kids. That doesn't even sound like a real number to me. Oh.My.Gosh. I have SEVEN kids. Its going to take a while to sink in, I think. We're busy getting to know each other over here and figuring out schedules and likes/dislikes, rules, and the new family dynamic with these little guys, and that means even LESS time to deal with using wash cloths for baby wipes at every diaper change. With THREE in diapers.
The baby of the family currently has skin even more sensitive than Amelia's was when she was little, and regular and sensitive wet wipes were really irritating to his sweet little face and bottom. That's why I was especially excited to get to try out these WaterWipes. They are chemical free, and contain no preservatives and only two ingredients: water and grapefruit seed extract.
Visit a Babies "R" Us location to take advantage of the '2 for $6' deal!
You can enter to win a $100 Babies "R" Us gift card by taking one of these actions to become part of the WaterWipes community.
WaterWipes Babies "R" Us
Get social with WaterWipes to learn more about this premier European brand of safe, gentle and effective wipes for your baby!
WaterWipes website : http://waterwipes.com/us/
Facebook : https://www.facebook.com/WaterWipesUSA
Twitter : https://twitter.com/WaterWipesUSA
Pinterest : https://www.pinterest.com/waterwipesusa/
Hashtag: #WaterWipes
I'm going to be stocking up on these things in the very near future. They are really soft, but strong as well and clean really well. I was really surprised how well they cleaned up the BIG messes – like spaghetti faces and chocolatey hands.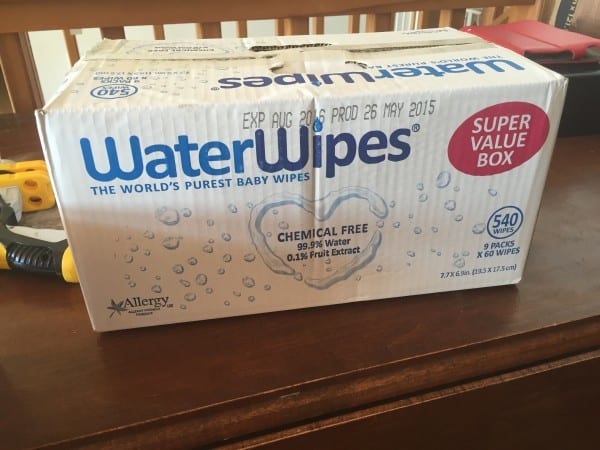 Notes on WaterWipes:
WaterWipes

are chemical free—this means they don't contain preservatives. The package will keep for up to 15 months before it is opened. Once you open your

WaterWipes

package, we recommend that you use the pack within 1 month.
Unlike many other

wipe

brands,

WaterWipes

are not interfolded. This allows for the sterile environment within the package to be maintained. For the same reason, we recommend that you do not relocate the

wipes

in an alternate container.