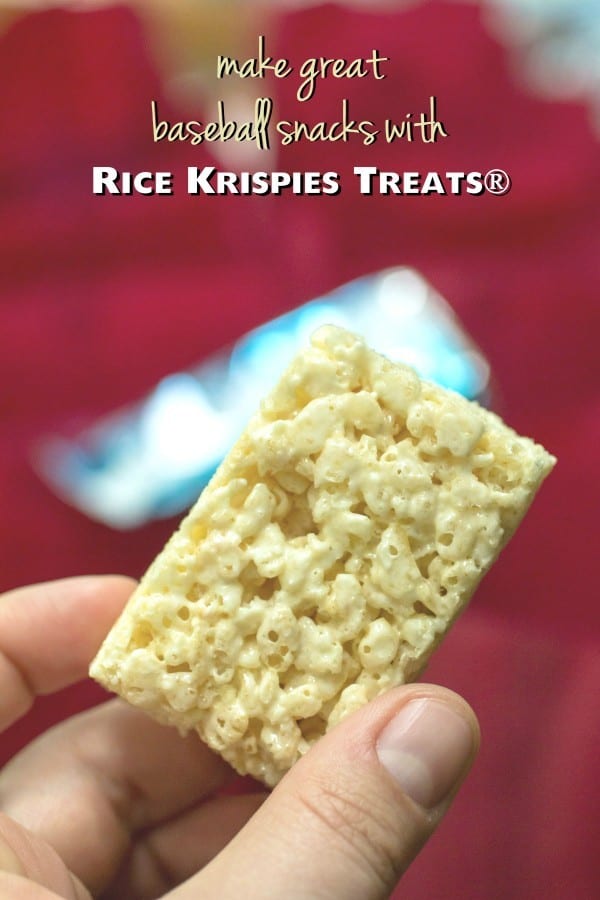 Baseball season is in FULL swing right now, and with four players on three different teams this year, we've had quite the rookie season! It's been full of ups and downs. Fun and tears and learning and friends and all of the things I would've hoped for them to discover and learn through this awesome sport.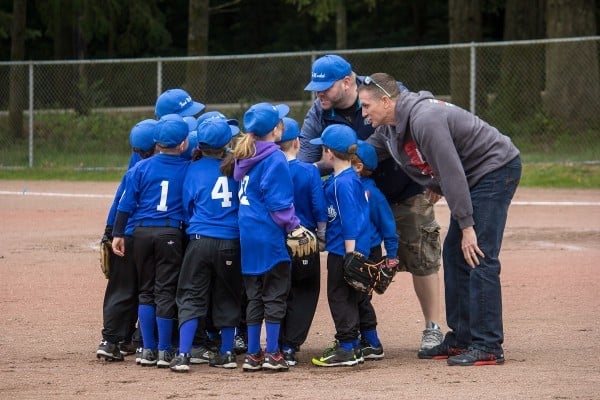 Kellogg's® Rice Krispies Treats® is sponsoring this post to help bring awareness to Major League Baseball® and legendary shortstop Cal Ripken, Jr. teaming up to help families unlock the fun this baseball season with their favorite snack. You can enter the Kellogg's® Rice Krispies Treats® presents MLB Play Catch with Cal Online Instant Win Game here: http://bit.ly/1EP602i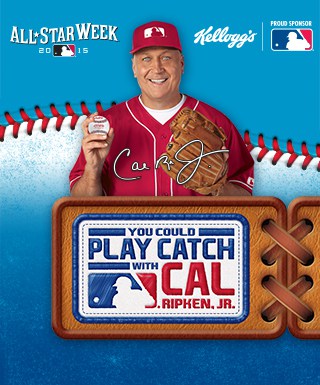 I am actually shocked how much fun I have watching their games. I am SO not a sports person, but seeing my kids having so much fun and dealing with the successes and failures that playing a competitive sport entails has been so exciting and awesome!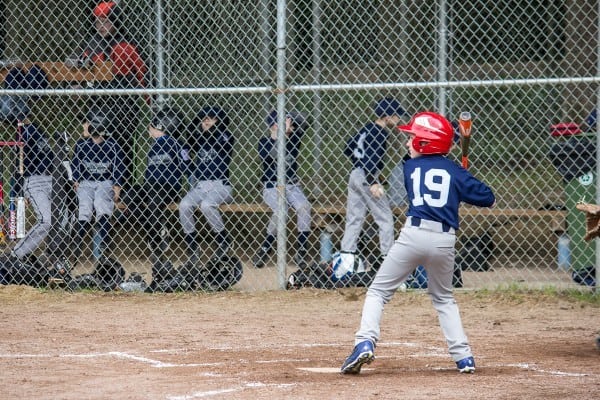 With baseball season in full swing, be sure to pick up a box of specially-marked Rice Krispies Treats through July 1, 2015, and enter the promotion code atKFR.com/CatchWithCal for your chance to play catch with Cal Ripken, Jr., during the 2015 MLB All-Star Week.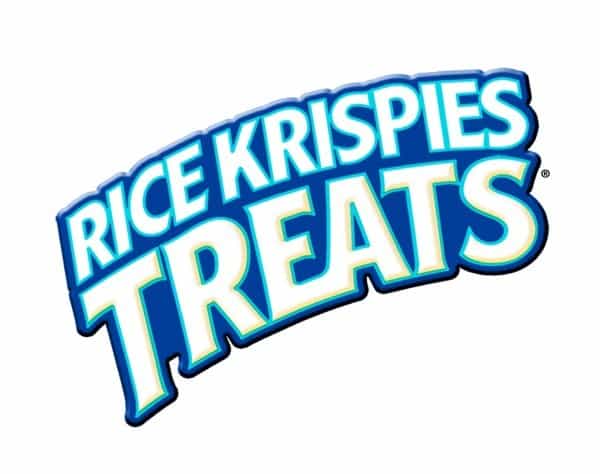 We have the BEST coaches for the kids. They take so much time and devote it into growing and helping these kids learn the game, and develop the skills and teamwork necessary to be successful. Not only at baseball, but in life.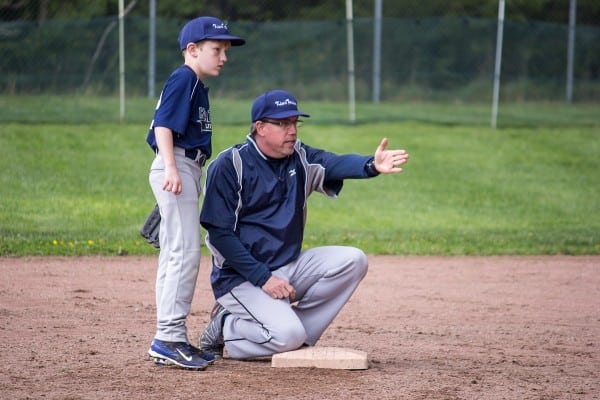 Plus? There's game snacks. And I LOVE putting together a good game snack for the kids to take to the game. This week we're bringing snack bags featuring packaged Rice Krispies Treats®! Easy. Allergy friendly (love those labels!), and a nice treat for the kids!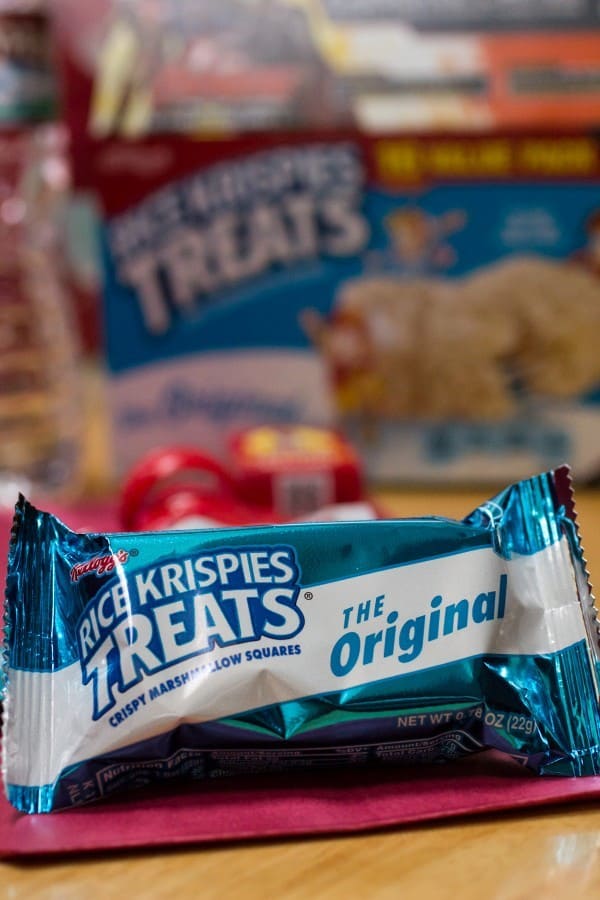 I also threw in a water bottle, fruit leather, raisins, and an applesauce in the bag – just for good measure. Those kids get hungry after an entire game! Don't forget to bring some treats for the coaches, and show them how much your appreciate them and their time, talent, and dedication.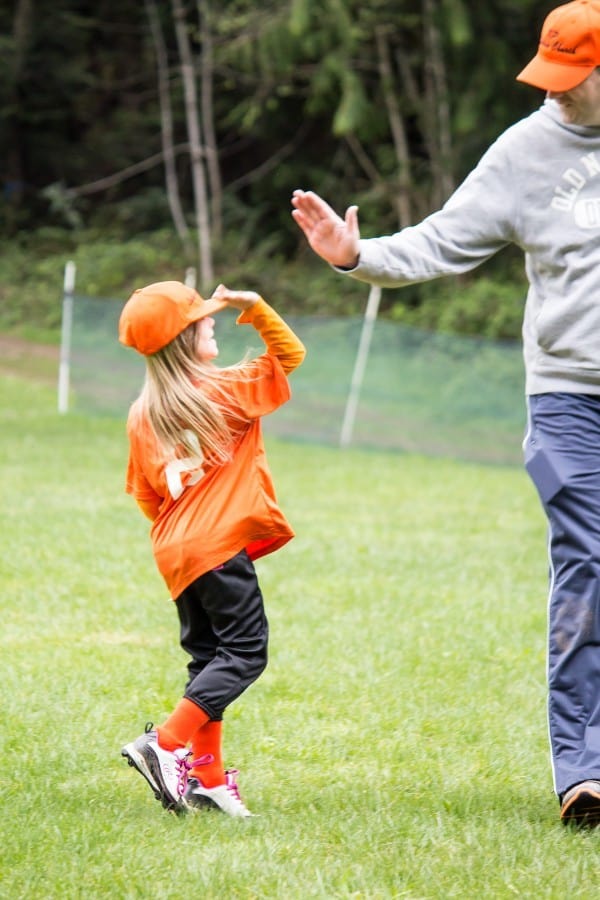 This is a sponsored post written by me on behalf of Kellogg's® Rice Krispies Treats®.