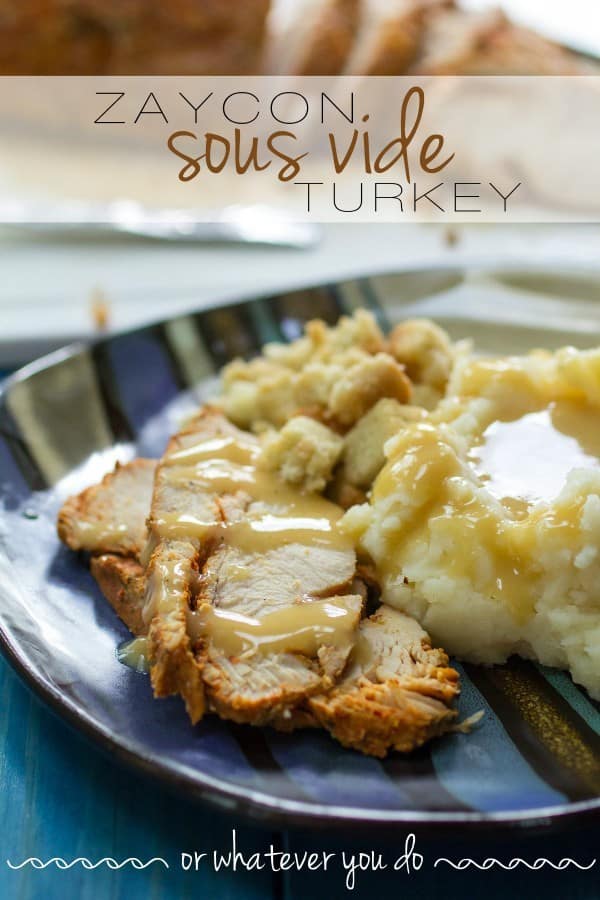 You guys know I'm kind of INTO sous vide. I was a little late to the party, but this trendy deliciousness has fully taken over at my house. I've shared my recipe for sous vide pork roast, sous vide chicken breast, and sous vide steak. All done at home. But if you don't have the time, money, or inclination to invest in a sous vide machine – boy do I have some good news for you.
 Zaycon now has SOUS VIDE meats for sale! They are pre-seasoned, and pre-cooked. and amazing. They discontinued this product.
While it heats, make your stuffing, mashed potatoes, and gravy. For this, I just used my favorite premades. Costco makes some great heat and eat mashed potatoes that totally compete with homemade versions, and literally ANY boxed stuffing will do. Remove the turkey from the package, and smell the awesomeness.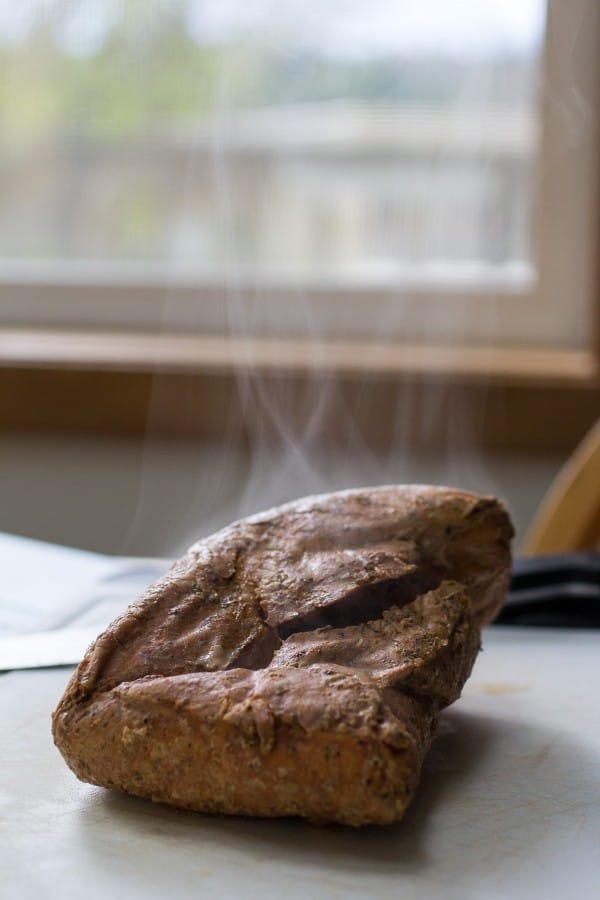 Whip up some gravy with the natural juices included in the bag, supplementing with some packaged or canned gravy if you want, and slice.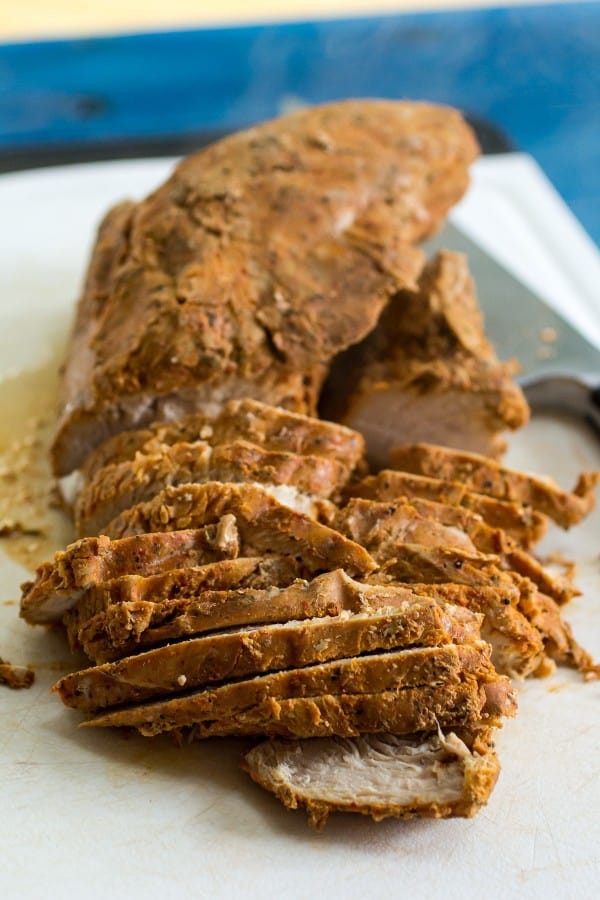 This turkey breast is moist, juicy, and so tender.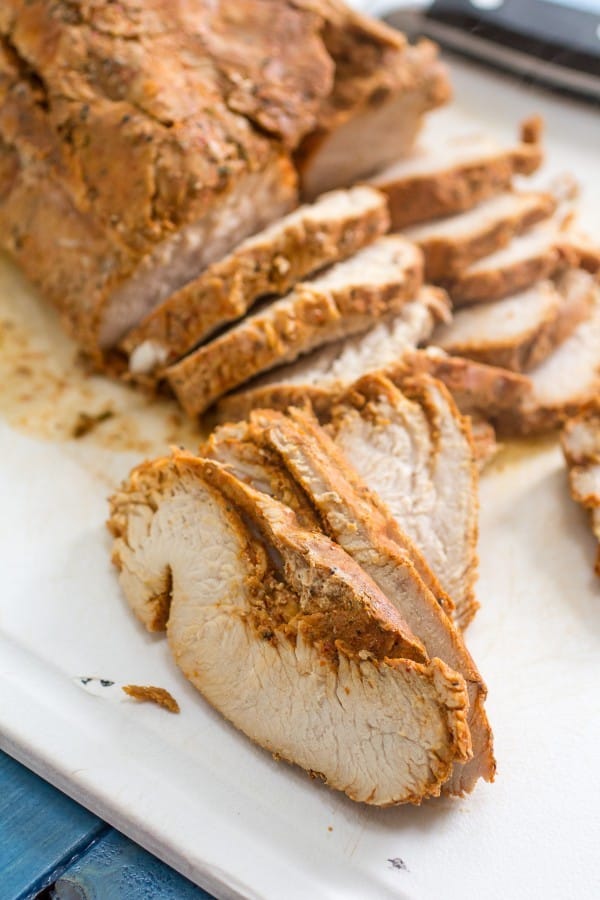 Turkey dinner is my FAVORITE dinner ever, so to have something this awesome in the table in 30 minutes was like….incredible.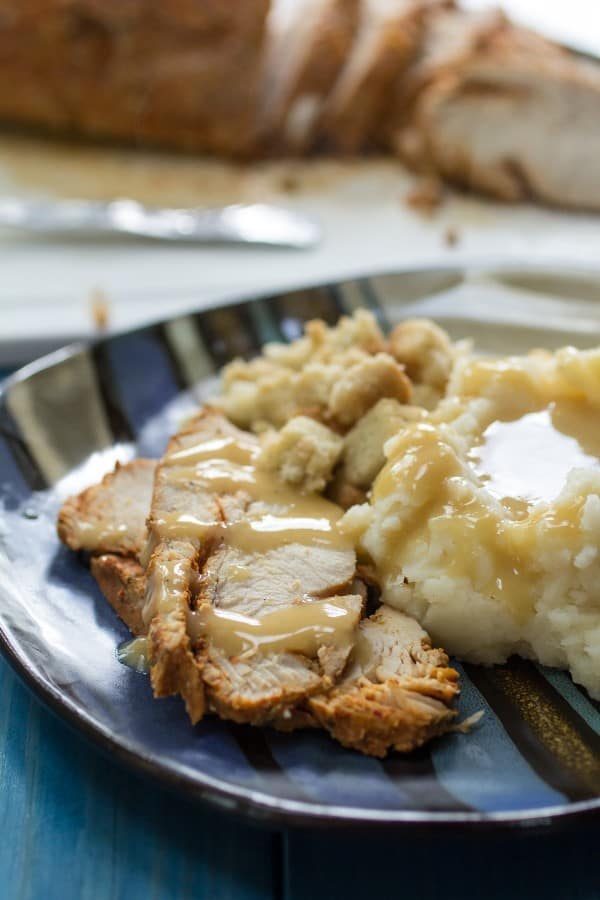 Perfect for little league nights, busy weekends, or anytime you don't feel like spending a couple hours in the kitchen.