Social media marketing is hard and time consuming, but it doesn't have to be. Here's my quick guide to getting started with CoSchedule for food bloggers!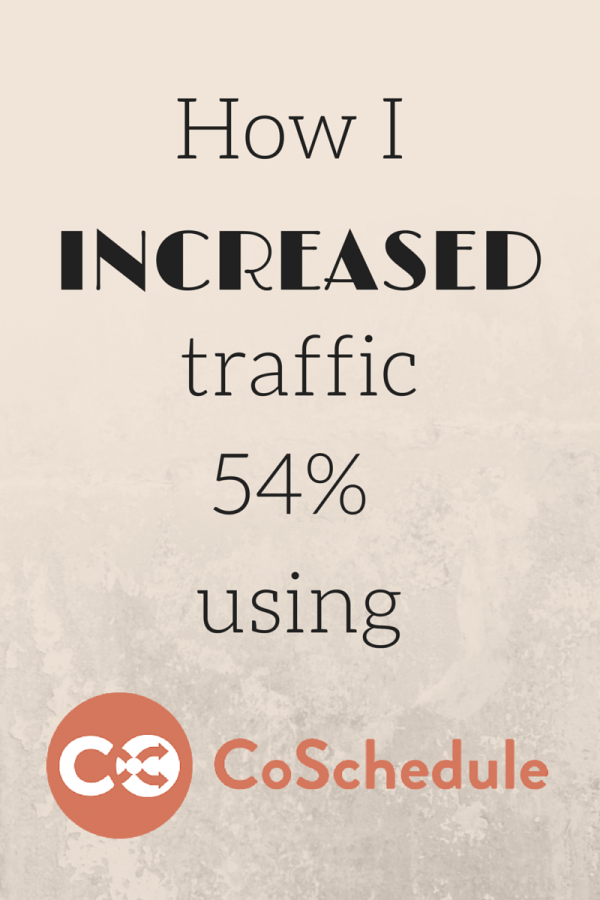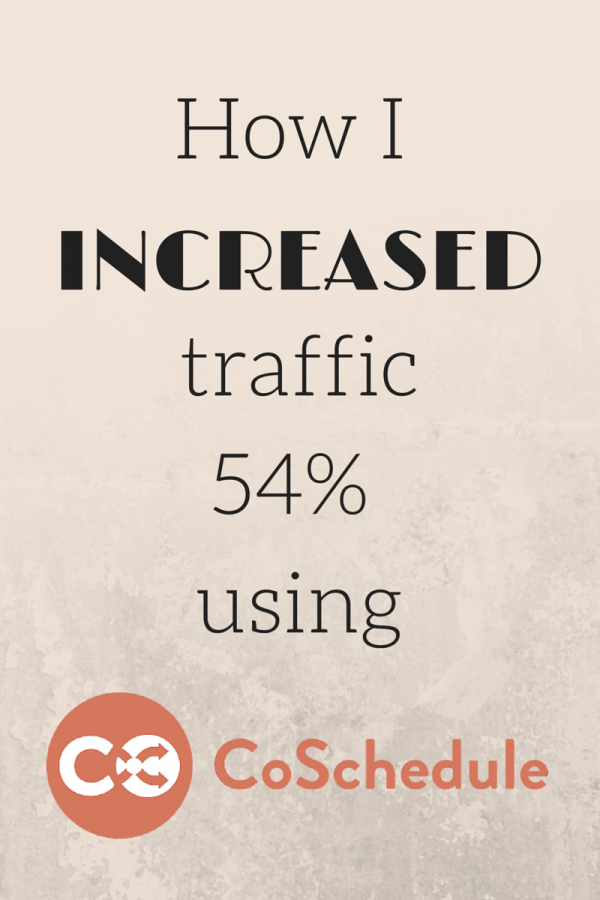 Recipe content is by nature evergreen content. It never really gets old. There may be themed recipes that will gain more traction during certain times of the year, but there's no hard and fast rules that say you can only promote pumpkin in October.
I've been blogging since 2010, and blogging considering it my "job" since 2012. Know when I started getting serious about social media and promotion?
Last year. 2014. Not good!
Part of the reason it took me so long to get in the game is because I just didn't know where to start. I knew I should be getting my content out there, but logging into facebook and twitter and g+ and sharing my links even once a day was a LOT to do. Now try doing that several times a day, and it got so overwhelming I just quit. I thought if my content was good, it would just promote itself. That's just not the way the blogging world works, unfortunately. Enter – CoSchedule.
Use CoSchedule to quickly and easily promote your old content.
[Tweet "The Top Posts page in CoSchedule makes promoting your best content fast and easy! #blogging"]
(If you are new to CoSchedule please see the very bottom of this post for links to more information!)
Login to your CoSchedule account and head directly over to your Top Posts page, or also known as, the best thing to happen to my blog since my 50mm 2.5 macro. Check out the column in the far right. That shows how many times you've shared your content in CoSchedule, and how many social messages you have scheduled. Green bar? GREAT! Red? Not so great.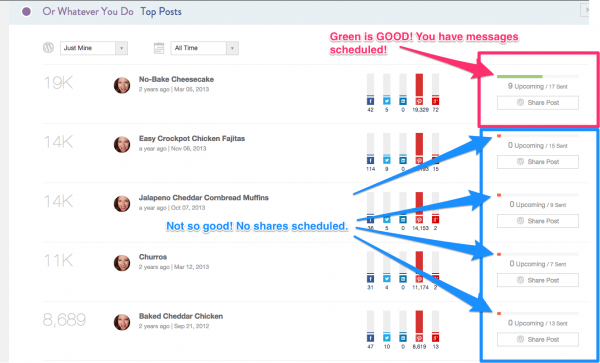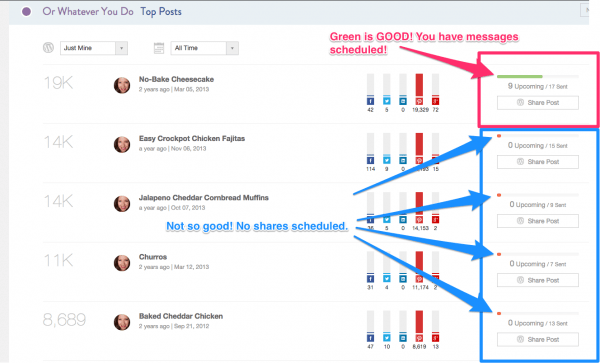 Let's get in there and schedule some messages! Click on the "Share Post" button.


Up will pop the "New Social Message" window where you can share to one, some, or all of your connected social profiles.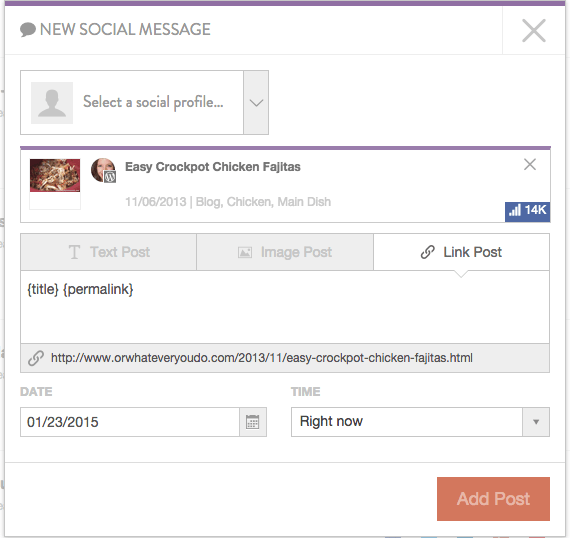 Or you can click on the title of the post and schedule using the awesome social queue!


The social queue guides you through a great social sharing schedule, all in the same place.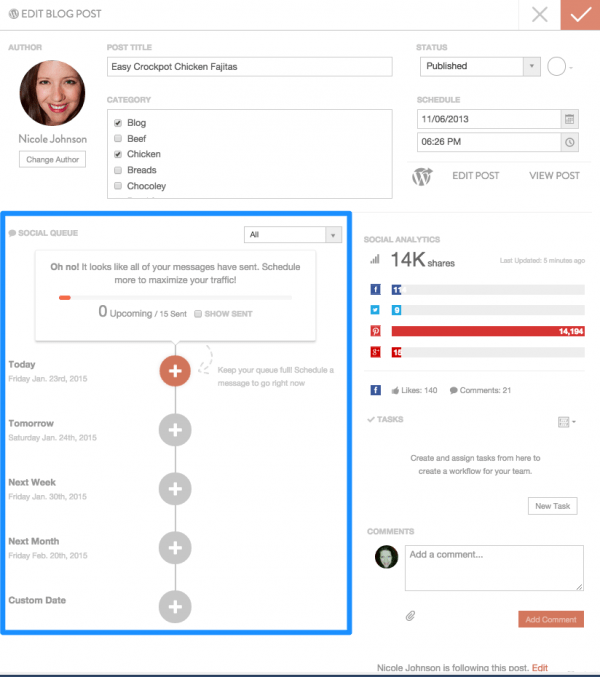 Now just dive in and get scheduling! I like to schedule to a LOT of different social profiles at once, but occasionally the messages I write are too long for twitter. When that happens, you will see this error in the message list.

You can fix it by clicking that pencil icon and editing the text for this message, and keeping an eye on the character counter right next to the box.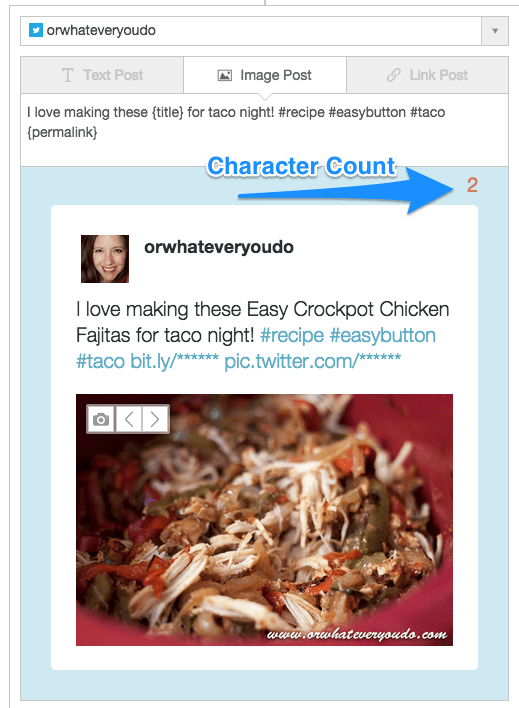 Keep scheduling and in a few minutes you have this! A very green, and very HAPPY social queue.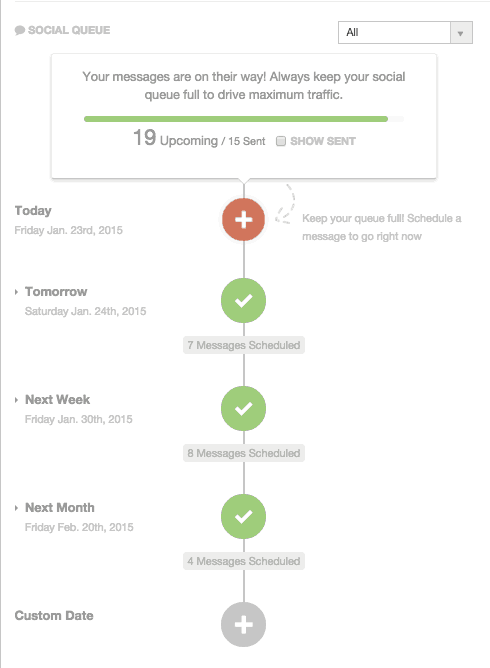 Repeat the process with the other blog posts in your Top Posts list, and before long you will have MONTHS of social promotions scheduled. In minutes. I usually sit down and do this once or twice a week. It couldn't possibly be easier.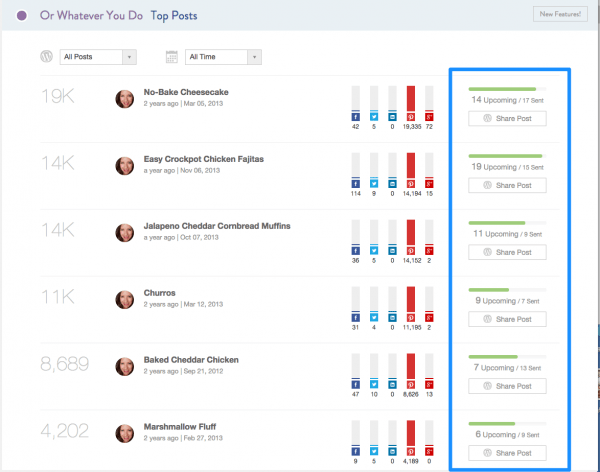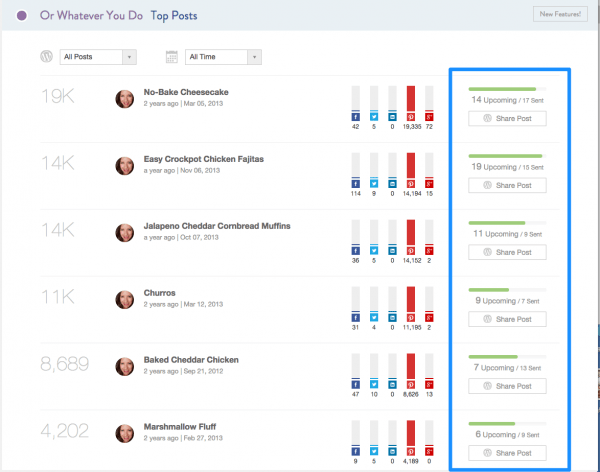 Now take a look at your calendar. See all the posts bunched up on single days? Just grab them with your mouse and drag and drop them to another day to spread out your sharing a bit. Mix it up! Or you can choose "best time" scheduling and make sure your messages go out at the ideal times too.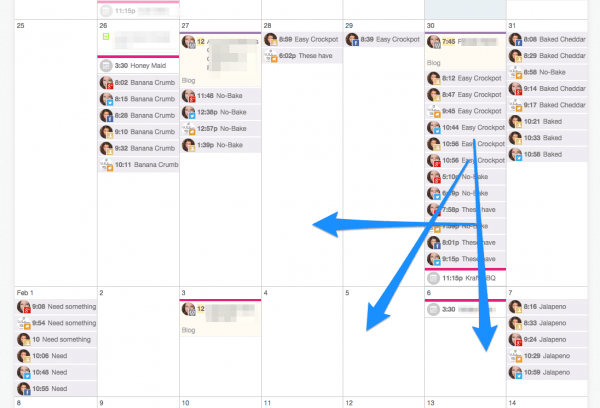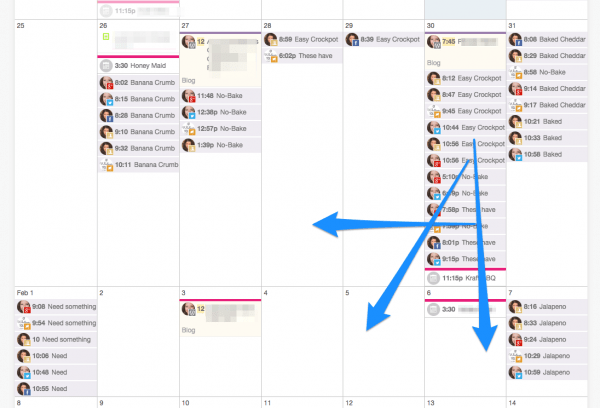 Pretty soon your calendar will look much more balanced.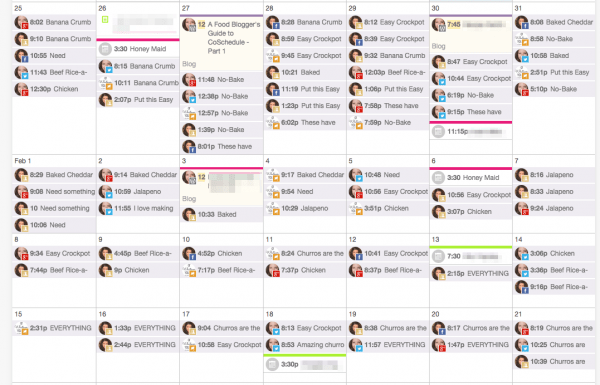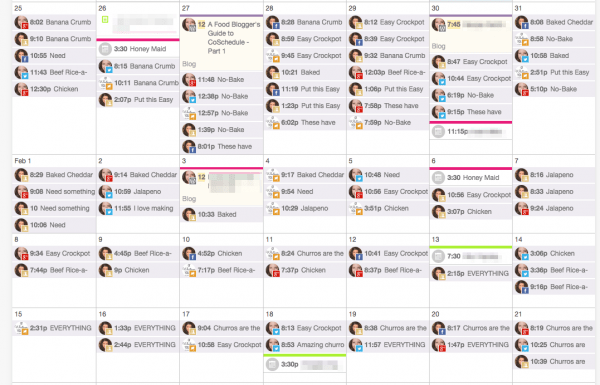 [Tweet "How do YOU do social media? Do you use an editorial calendar? #socialmedia #blogging"]
*If you are new to CoSchedule, you can check out my review here, and if you need help getting CoSchedule installed or just want to see what exactly it's all about, check out the Ultimate Guide to CoSchedule.
Even for a WordPress beginner, getting CoSchedule installed and up and running usually takes about 5 minutes, max. If you have any troubles along the way, email support@coschedule.com and we would be happy to walk you through the steps and see what may be going on!