This shop has been compensated by Collective Bias, Inc. and its advertiser. All opinions are mine alone. #GameOnTheGo #CollectiveBias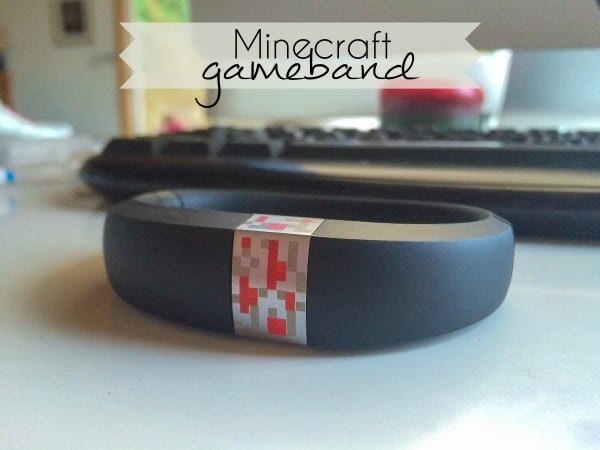 I've got several Minecrafters in this house currently. I've heard hours upon hours of conversations on building, creepers, zombies, diamond pick axes, and so many other things that I have no idea what the purpose is, or why it is so important, but OH MY GOSH it is SO important. I've refereed many Minecraft arguments too, but thankfully those seem to be few and far between these days. Enter Gameband.
One thing that my oldest son has ALWAYS wanted to do is to build a server. Unfortunately I am not nearly that technically advanced, and I wasn't comfortable with him playing on someone's server that I don't know, so that left him playing alone or with his brothers.
Not anymore! I went by GameStop for a little early Christmas present action, and ordered this little piece of amazing technology. Some GameStop locations will have the Gameband in the mobile gaming section, and others (like this one) will only have a display box and will order the Gameband for you and have it shipped directly to your house.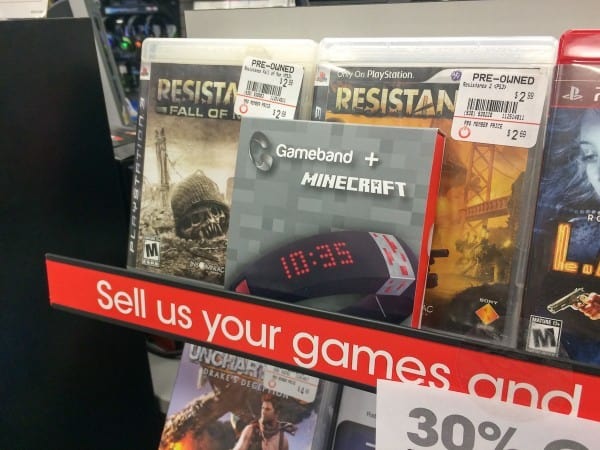 Gameband is a fantastic holiday gift! My 10 year old LOVES it. We've already customized the LED display to say, "Daniel Loves Minecraft" and display the time. This may be the very first (and only) "electronic" that I allow him to bring to school. He can't wait to bring it over to our neighbor's house because one of the best features of the Gameband is that it saves ALL of your Minecraft worlds onto it, and you can bring them anywhere to play on any computer. The computer doesn't even need to have Minecraft installed on it to be able to play. It also comes preloaded with some pretty sweet content by Sethbling, Hypixel and Dragonz. Daniel has especially loved this world with the gigantic ship prebuilt into it.
Gameband belongs to Now Computing, but is affiliated with Minecraft. If you have any questions about it, reach out to Now Computing directly.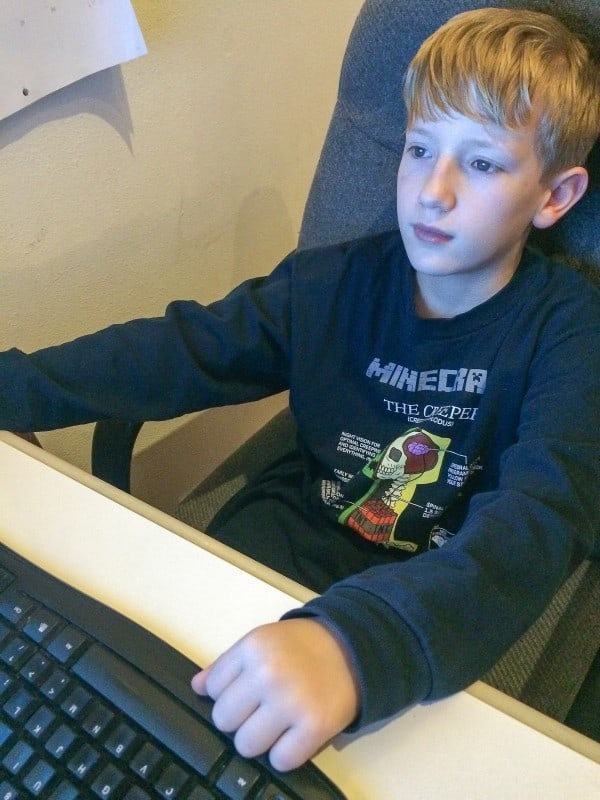 Another feature that the inner techie in me loves is that the Gameband backs up all of the worlds onto the cloud-based servers. If you lose it? Contact them and they'll send you a replacement at a reduced price. ALL of your worlds will still be there. Your computer crashes? Your worlds won't. The kids take a LOT of time and effort building these worlds, so I can understand the frustration when one gets accidentally deleted, or another similar disaster. 😉