Easy Berry Dessert is only 4 ingredients, and is so easy to throw together. You might have these ingredients in your cupboard RIGHT NOW.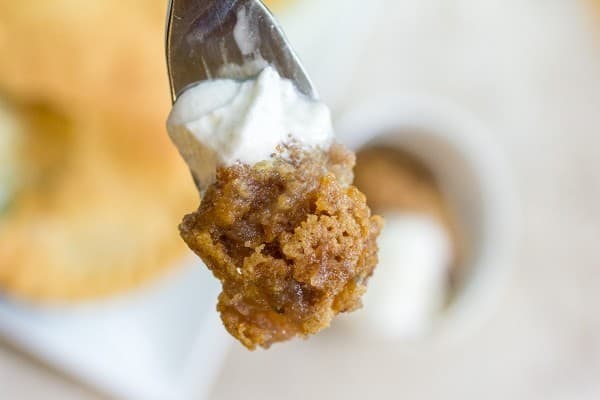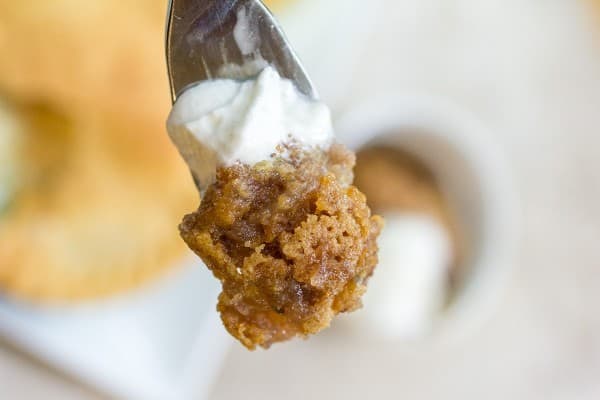 I am so busy right now. Between my jobs, and the holidays, and the kids, and the house, and the shopping….AAHHHHHHHH! I rarely have time to even sit and take a breath, much less plan and make a complicated dinner most nights. Forget about dessert.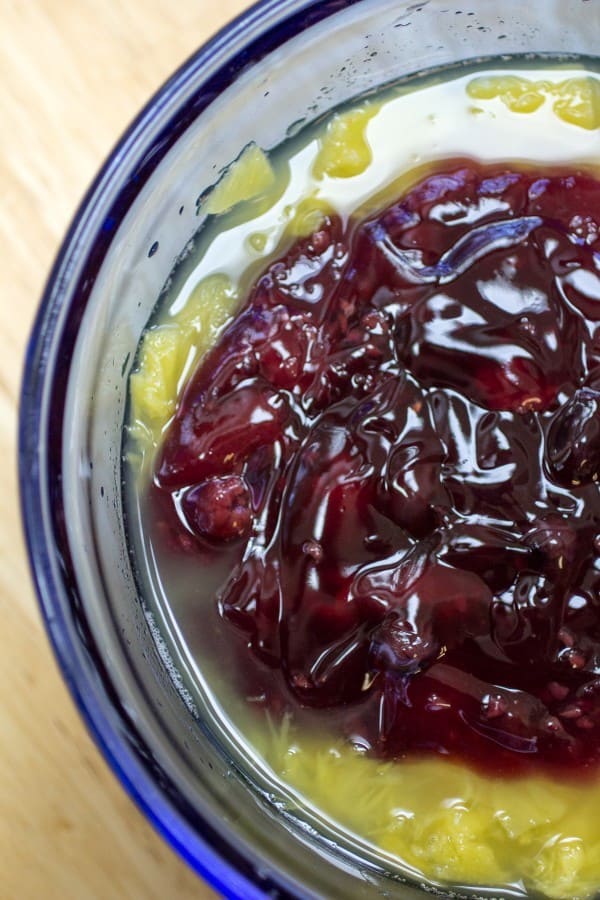 Once in awhile though, we get a hankering for something sweet around here, and this dessert is as simple as it gets.
Crushed pineapple, a can of pie filling, a box of yellow cake mix, and a stick of butter. One bowl, and one 10×13 baking dish and you have DESSERT!!!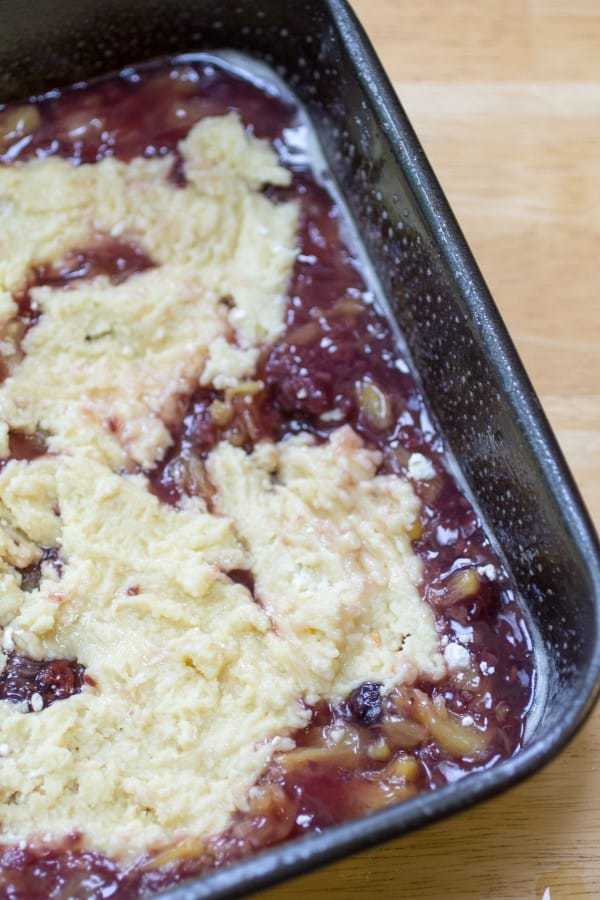 Perfect, right?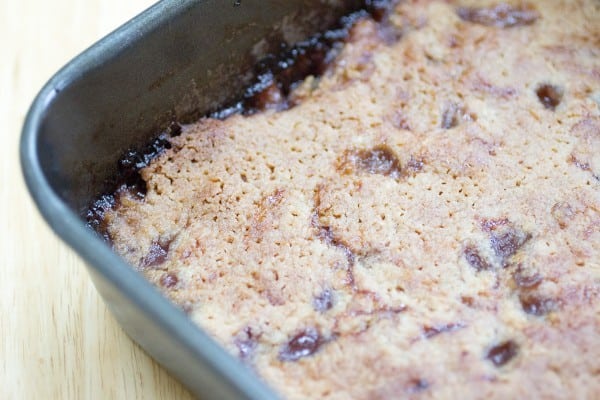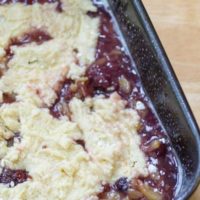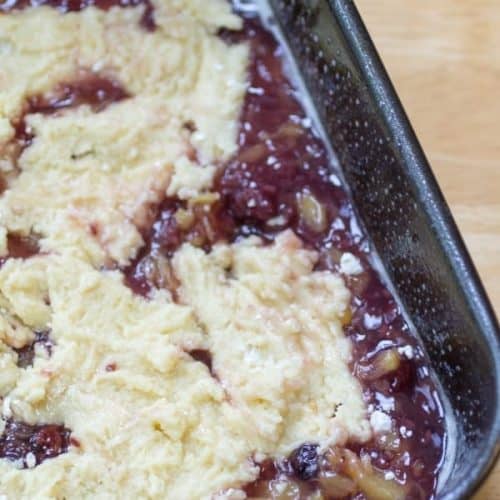 Berry Easy Dessert
Ingredients
1 can crushed pineapple
1 can mixed berry pie filling
1 stick butter, melted
1 box yellow cake mix
Instructions
Mix together the pineapple and pie filling. Place in a 10x13 baking dish that has been sprayed generously with baking spray.
Mix together melted butter and cake mix. Spoon and gently spread over the fruit. Bake at 375 for 35-40 minutes.
Serve warm with whipped cream or ice cream.
What is your favorite quick and easy dinner for when life gets busy?