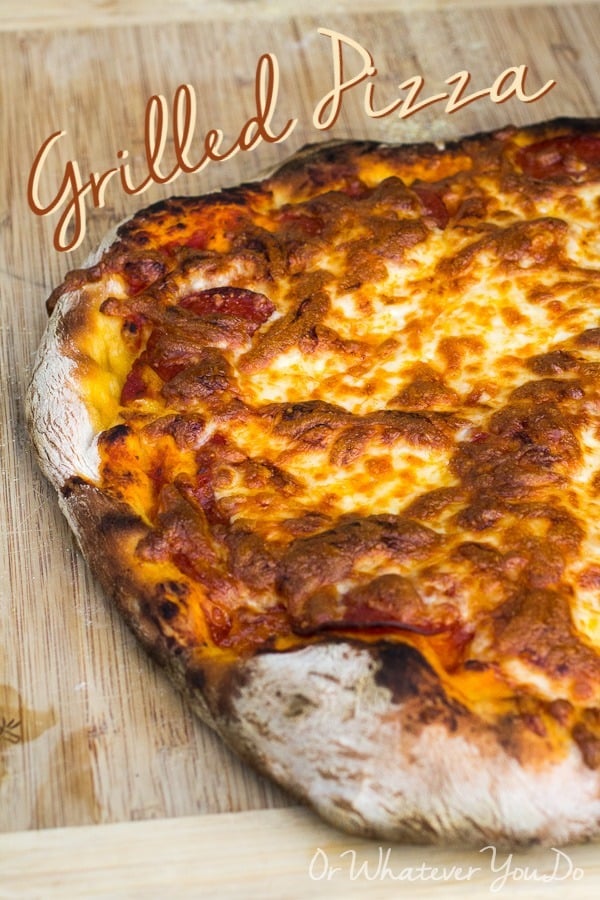 Special thanks to Napoleon Grills for providing me with a grill and accessories and making this summer grilling series possible! Follow Napoleon on Facebook, Twitter, Pinterest, and Instagram!
I have made a lot of pizza in my day here on OWYD. There is this perfect pizza dough and sauce, this cast iron deep dish pizza, a stuffed crust pizza, chicken, spinach, and garlic pizza, and biscuit pizza poppers, but never before have I ever tried grilling pizza!
Well, I got down to it last week, and today is the day I finally get to share with you the next addition to our Summer Grilling with Napoleon series: How to grill pizza.
It is SO much easier than I envisioned it would be. Prep your favorite pizza dough recipe. I have several linked above. Pick one, and get to kneading. About 15 minutes before the dough is ready to go, stick a pizza stone onto a cold grill. Turn the grill onto medium heat, and let it preheat.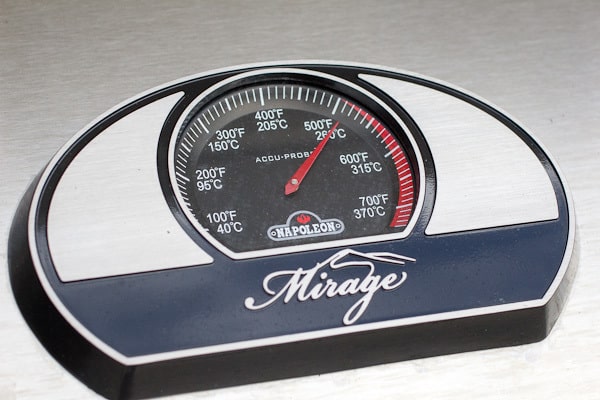 What makes pizzeria pizza SO awesome is the high heat, and the baking method. Grilling your pizza on a baking stone is as close as you can come to duplicating that at home.
Stretch your dough into a circle roughly as big as your grill stone, and place it onto a pizza peel or large cutting board that has been liberally coated in cornmeal. You want to make sure that it will slide off easily onto your piping hot pizza stone. My first pizza didn't slide off so easily, and I had waited too long from the time I stretched it to the time I got it onto the grill. Not good. I did a little folding action that didn't work out so well. It wasn't a completely loss, but I don't advise it.
I also highly suggest bringing your toppings out to the grill with you, and quickly topping the pizza after you slide it onto the stone. Your milage may vary, but that's what I found worked the best.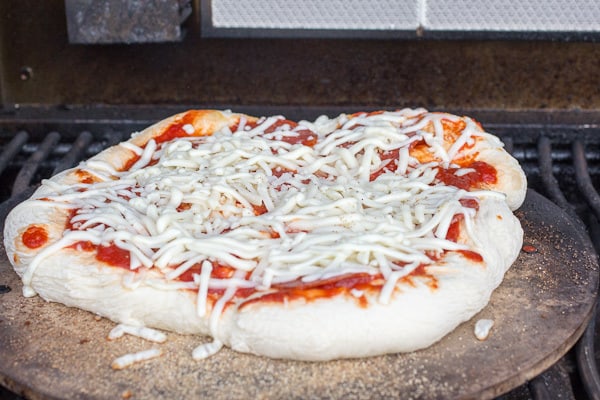 Close your grill lid, and wait for about 5 minutes before checking it. After that, keep a close eye on it. You don't want it to burn, but you want that even cooking that a closed lid will help provide. My pizzas took about 10-12 minutes total to cool completely.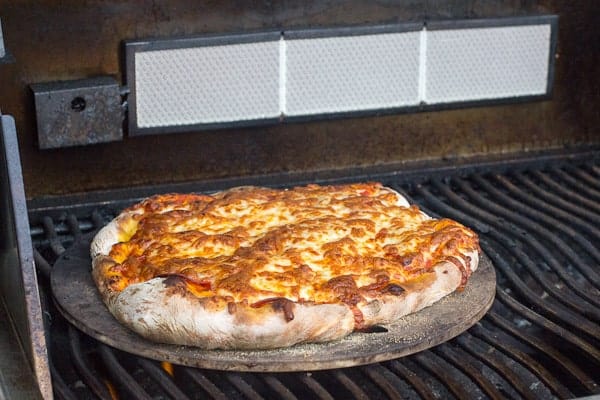 Grilling your pizza over super high heat gives the best texture to the crust! Crispy on the outside with a great bite, and perfectly chewy on the inside.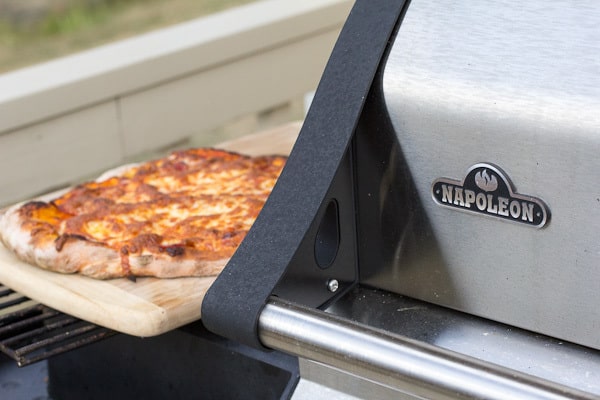 I just love my Napoleon Grill for this! I've been so incredibly impressed with the performance of this grill. It is quick, responsive, and provides even heat.
Follow Napoleon on Facebook, Twitter, Pinterest, and Instagram!
Follow me on Facebook, Twitter, Pinterest, Google+, Foodie, and Instagram!