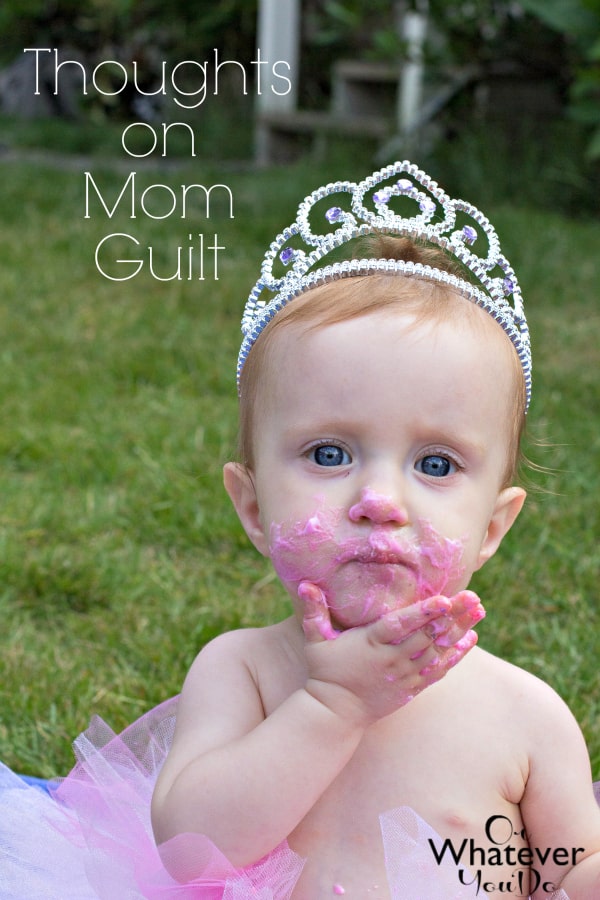 I'm not complaining, and I love having a large family. I feel like I need to get that out there before I get all this out here. I hate that in order to have an honest outpouring of feelings on parenting, some of them not entirely positive, you have to qualify it before hand to make sure people aren't thinking the *things* you always assume they are thinking anyway. Well, I always do anyway. So there it is. I am so thankful for my family, and for my life. I am so overly blessed by the love I get from my kids that some days I can't even believe it is real. Some days though, things get real. And real isn't always sunshine and smiles and (im)perfect family photos.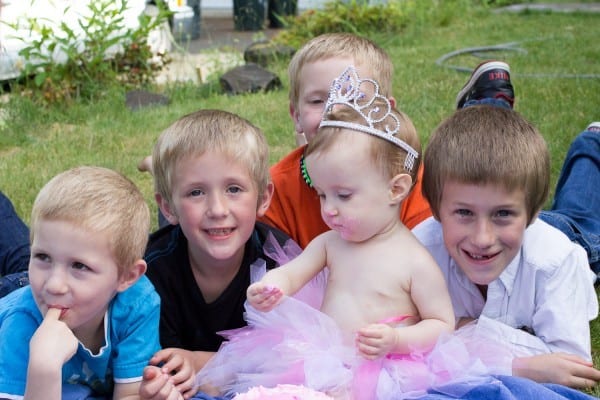 Like the days when the dreaded "Mom Guilt" seems to interject itself into nearly every whine, every complaint, every instance of discipline, and every second where I just NEED A MINUTE OR I'M GOING TO LOSE MY MIND.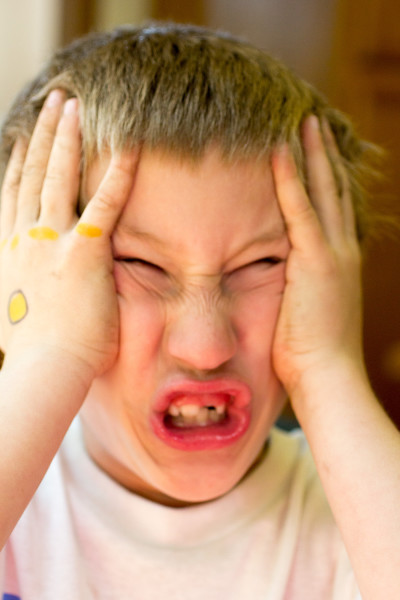 There's never enough time. Or patience. Or hugs. Or alone time with each child. Or money. Or space. Or time to decompress. There's always too much to do, and not doing it may mean more time today for the playing and hugging and holding, but it will mean that much less time tomorrow and the next day for ANYTHING, because when you get behind in a household of 7, it takes a week to catch up sometime.
My house is never clean enough, or organized enough. The kids clothes are never put away neatly for longer than a minute. I don't make them floss enough, or brush enough, or wash enough, or work enough.
Did I remember to tell each kid how I love them without end, and how special they are to me today? Am I disciplining fairly, every time, or is one of them feeling like they are getting the short end of the stick? Are they going to grow up resenting me, or their upbringing? Will they wish I did things differently, or look back fondly and know that I did the very best I could? Do they all feel like I'm available for them, and they can talk to me about anything? (Except butts, I don't want to hear anymore about their butts.)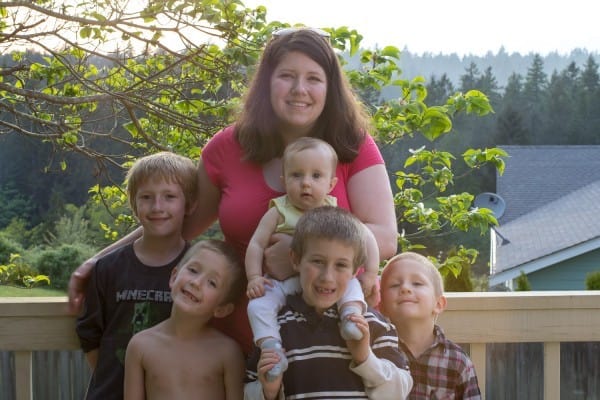 Am I taking and posting photos of them equally? Am I doing it too much? Did that person over there just judge me for daring to glance at my evil smartphone while my kids are within a 5 mile radius?
Am I making a big deal out of each of them equally to other people? Am I complimenting them equally. Do people assume I am favoring Amelia because she is the baby, or because she is the girl? Do I care if people assume this? Some of the boys are old enough now to not WANT pictures taken of them whenever I want, and are fairly picky about what photos get posted of them. Is there an imbalance? Are people noticing, and commenting, making assumptions, and judging based on that perceived imbalance?
The baby, whichever gender, always gets more photos taken and posted because babies change SO fast, and babies can't complain out loud that I'm snapping a million pictures and posting all of them with cheesy comments. It has been that way with each baby. The pink is super fun. I am not saying it isn't especially novel because of the newness of the frills and girly newness of it all, but do the boys feel badly? How do they feel when people comment, ALL THE TIME, in front of them, that we "finally got our girl" as if each of them were just another failed attempt to have her. (Don't DO THAT, by the way. RUDE!!) We didn't keep having babies in an attempt for a specific gender, and we aren't done having kids now because that goal was finally attained. We are just done having babies.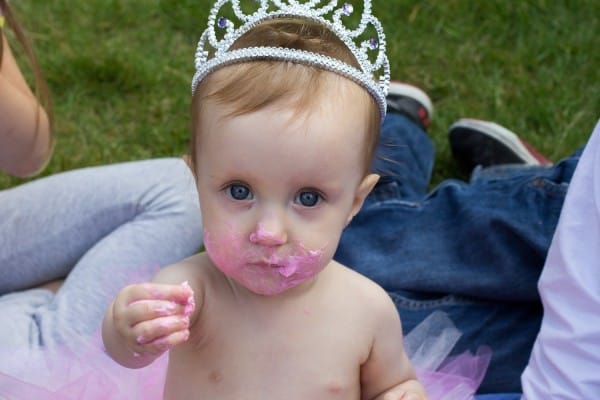 Mom guilt seems to multiply exponentially with the addition of each child. Will they treasure their siblings when they grow up? Will they be friends? Will they stop fighting and be close someday? Some days I wonder if they will even like each other.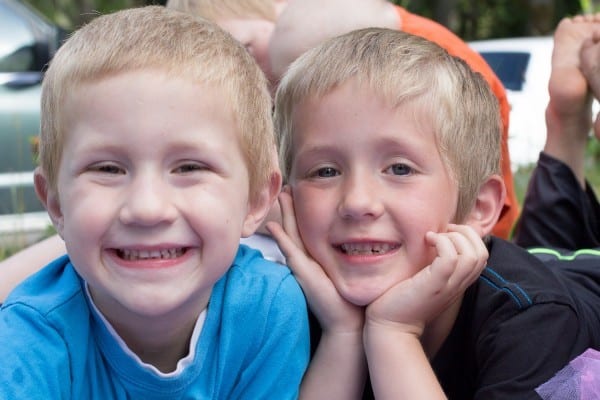 Sibling issues are a foreign concept to me because I was an only child until I was 13. If I put something down somewhere, it stayed there until I went back for it. I had no competition for my parents' attention, or resources, or time. My toys were mine, only, and I only had to share with my friends when they came over to play. I may have enjoyed that then, but now as an adult I am envious of my husband and his siblings and the relationship that they share with each other.
There are no guarantees that I am doing this whole Mom thing right. But I am trying, and doing it the best way I know how, even if I am not at 100% every minute of every day. Kids love their parents, and I know my kids love me. I think that as long as they can see you trying, and striving to do better, and caring, kids forgive a multitude of wrongs.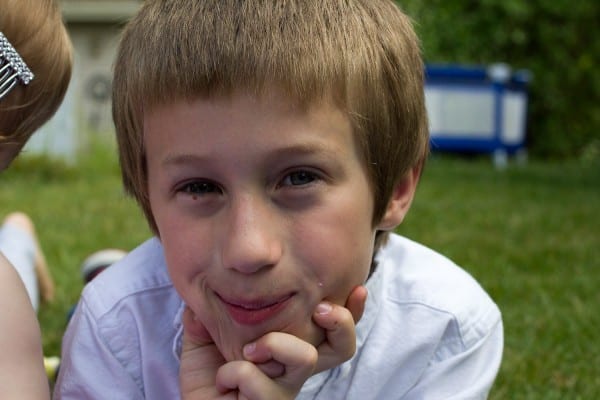 This weekend we celebrated some very big milestones in our family. The biggest of the kids in our bunch is turning 10 years old. Double digits. How did THAT happen? I've now been a mom for an entire decade.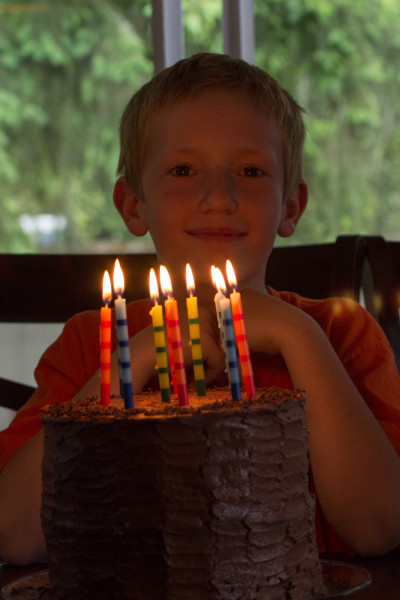 This is the boy who changed my life forever. I had him when I was only 22. I felt really old at the time. Super mature. But in retrospect? Not so much. 22 is SO young. He made me grow up, and permanently changed my priorities. His birth led directly to me seeking out, exploring, and ultimately giving my life to the Lord. It was for his sake that I surrendered myself. I definitely couldn't do this without the Lord. Times are always the hardest when I try and lean on my own understanding, and do things my own way. It is usually a pretty good wake-up call that I need to be more in the word, and rely fully on God for the resilience, and tenacity, and ability to raise these kids the way He would have me do it.
We also celebrated Amelia's 1st birthday.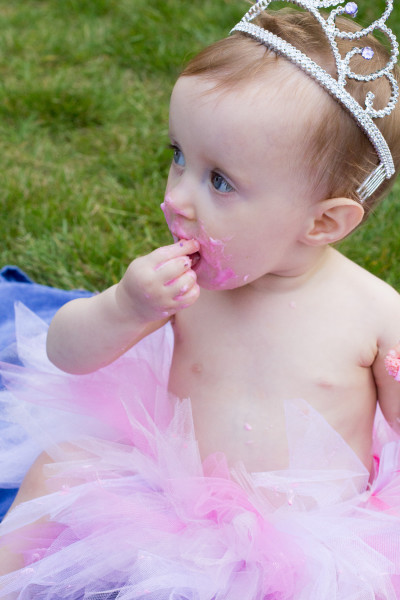 My last first birthday, ever. I've had 5 first birthday parties now, and all of them have been fun, and amazing, but this last one was especially bittersweet. The baby days are quickly leaving me behind, and while I will totally welcome not being needed 100% of the time in such an all-encompassing way. I will miss it too.
I've had a baby of the last 10 years. That's a lot of diaper changing, nursing, late nights and early mornings. Lots of slobbery baby kisses and giggles. Tons of sugary baby smiles, and watching in wonder as they grow, change, learn. Those first words. The first steps. The first time they tell you that they love you. Amazing. And I've had that times 5. I've been so overly blessed with love from all of my babies, and now still from all of my not-babies, but not quite bigs either. They are amazing, and inspiring, and frustrating, and the last 10 years has been quite the adventure! I can't wait to see where the next 10 lead.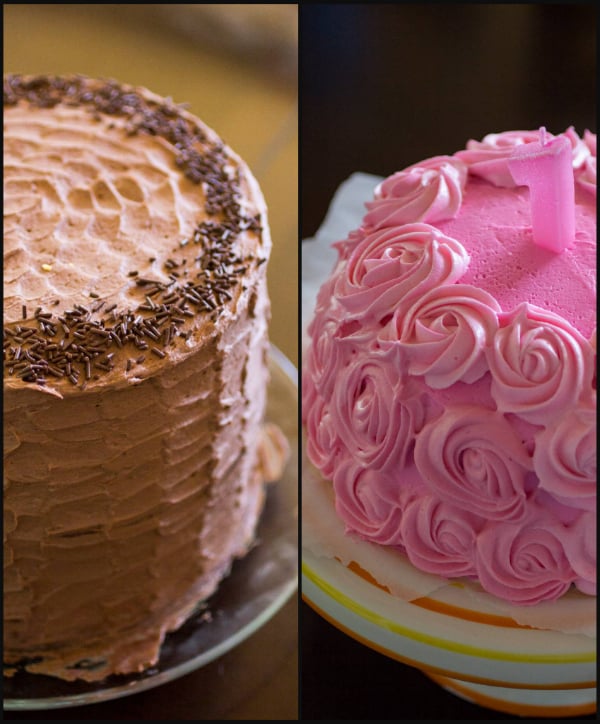 Thank You for looking! I LOVE comments. Please let me know what you think! There may be affiliate links included in my post. If you buy something after clicking one of them, I might receive a small commission. Thanks for supporting Or Whatever You Do!

Or Whatever You Do's Amazon Link
Click through and I receive a small portion of the sales price, and you receive awesome product backed by Amazon!