When you have as many kids as I do, snacking becomes not only a daily need, but an all out mission. We stock all of the usual suspects. 1. Cheese crackers 2. String Cheese 3. Fruit Snacks 4. Fresh fruit like apples, bananas, grapes, and whatever is in season 5. Chips of some sort
My chip category has been far lacking for a long time. Usually we will do tortilla chips and salsa, but lately the kids have been wanting the dreaded nacho cheese or cool ranch varieties of a chip that will not be named. Don't get me wrong, I LOVE those chips. They taste GREAT, but they leave a LOT to be desired nutritionally.
I don't do many product reviews here, but when I do, you can be sure that I'm giving my honest opinions. When Green Giant selected me to sample their new Green Giant Veggie Snacks, I was pretty excited. First, free samples! Yay! I'm a sucker for a good free sample. Second, well, it is Green Giant! I grew up with their products, and use many of them in my pantry and cooking as staples. They have been a very consistent company in my opinion, and one I've come to count on and trust.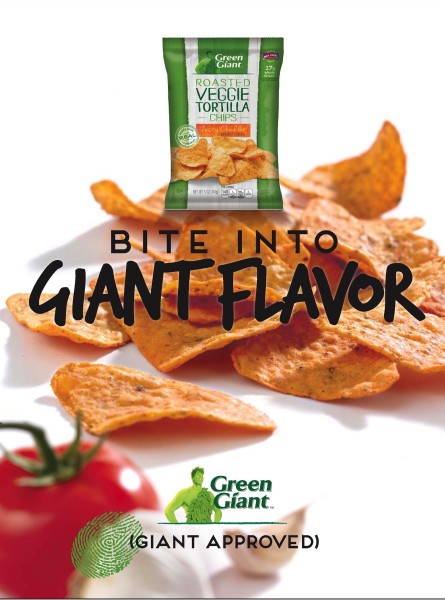 The box actually came to my new house before I even got here. I fended off the kids, who were really excited to dive into both of these bags as soon as they came, until I had time to break out the camera and do it right! Finally got there yesterday.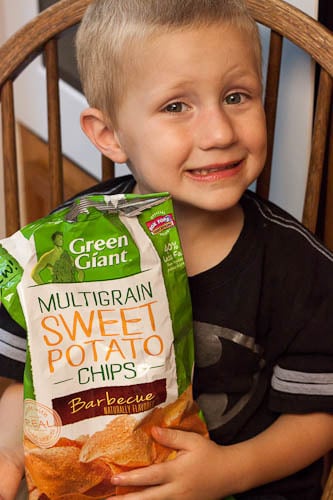 Caleb was my most willing taste-tester. He preferred the Sweet Potato Barbecue flavor. They were only slightly sweet, and the barbecue flavor was really, really good. Caleb, who is 4, said they were a "little bit spicy", but he liked them that way. I didn't find them at ALL spicy.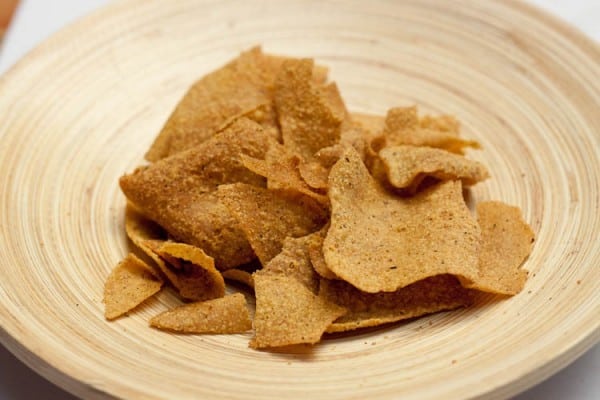 I preferred the ranch variety myself. I would definitely buy these again. I was really impressed to see some many great ingredients listed on the back of the bag like bell pepper, broccoli, carrots, and tomato.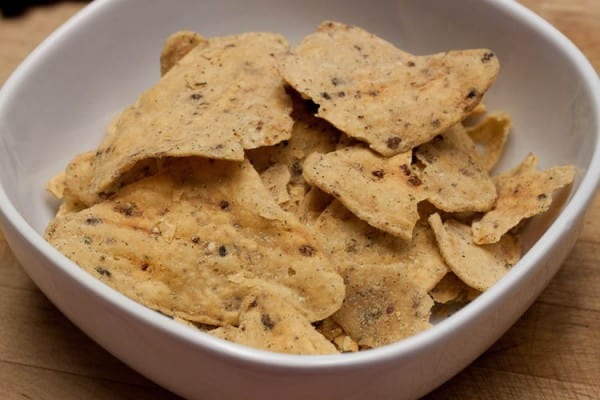 If you see these in your store, give them a shot. I'm going to try the cheddar cheese flavor next!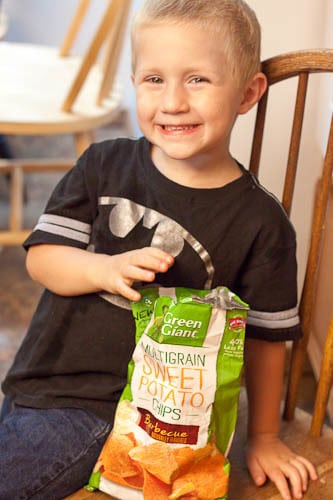 As always…
Thank You for looking! I LOVE comments. Use the comment form below to interact, or if you like what you see, and want to see more, please feel free to jump on over to my Facebook page and like me there. I post teasers for upcoming recipes, answer any and all of your questions, and every recipe from here gets linked to there as well.

If you are a Pinterest fanatic like I am, you could also drop by and follow me there, and pinning my images is always appreciated!
Find me on Instagram!
Thanks for dropping by! Hope to see you again soon!
~Nicole~
I was selected for this opportunity as a member of Clever Girls Collective and the content and opinions expressed here are all my own.