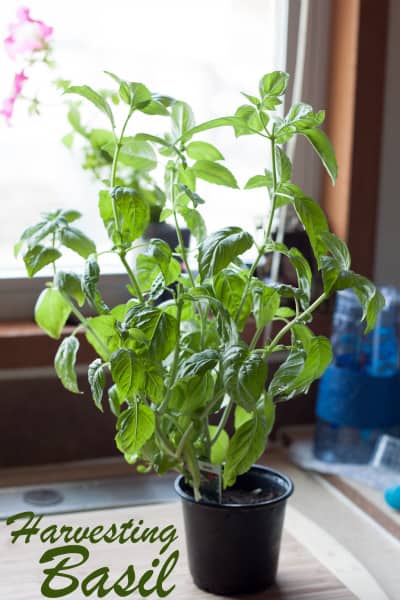 Basil is one of my very favorite flavors. The dried variety is okay, but doesn't hold a candle to adding fresh, delicious basil to your favorite recipes. Basil grows really fast though. And sometimes I can't keep up and my basil plant threatens to tip over from an over abundance of leaves. Making matters worse, I didn't look close enough when buying my plant, and bought an off-center plant! Boo! Harvesting fresh basil is easy to do, you just need a few tips to keep your plant healthy and happy.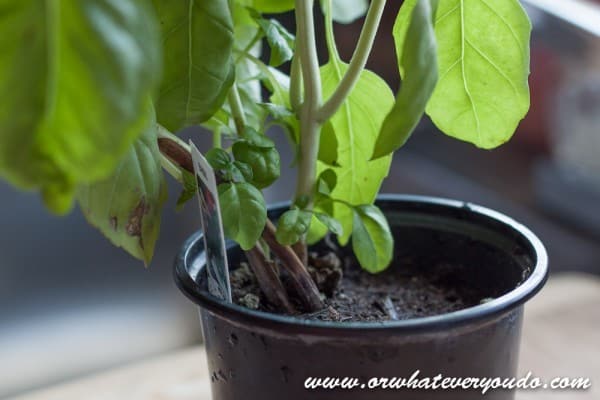 This just means I have to keep up a little better with this. I *could* transplant it into a bigger pot, but come on. I have four boys and a newborn baby. Ain't nobody got time for that! Well, some people do, but not I.
Partly because…
WE ARE MOVING BACK TO WASHINGTON!!!!!
I am so excited about this. I can't even begin to accurately express it. I LOVE Washington. Our family is there. Our home church is there. The mountains are there. I have missed it SO much. Sorry Michigan, but we are bailing on you so stinking fast. I kind of feel like I am JUST settling in here now, and we'll be leaving. We just found a great church a few months ago. I've made some great friends here that I will definitely miss. It is time though. Time to be done celebrating Christmas and Thanksgiving and Birthdays alone.
This means that on top of it being summer and my crazy crew of boys being home, and having a one month old baby and everything that goes with that, our family is coordinating another cross-country move. Our 3rd since 2006. Thankfully we have some help with this from my husband's employer. That makes things a lot easier.
Back to the basil. Harvesting basil that is getting overgrown is really easy, but it is important to do it right. When I first starting buying fresh basil plants, I did it all wrong. I just plucked leaves off from where ever I felt like it on the plant. Let it grow too tall. Didn't water it enough. It lived, but it stopped producing those big full leaves pretty quickly. So I did some reading, and this time I'm doing it differently.
If you only need a little bit, plucking one or two leaves is just fine. More than that and its better to clip off a part of the plant and take the leaves from that. Make sure when you clip you do it right above a branch of leaves. The plant will Y off from right below where you cut it.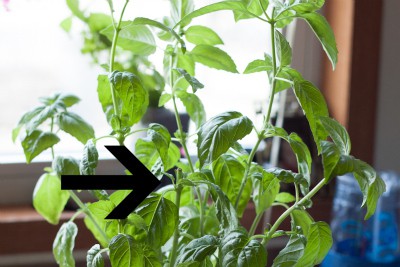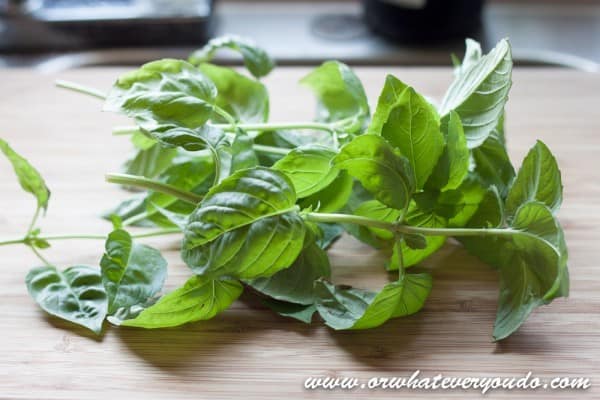 Pull the leaves off the stems and place them into a food processor.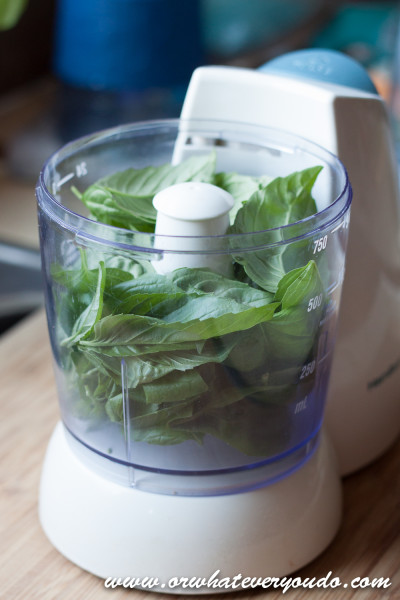 Add a few tablespoons of olive oil and process until the leaves are chopped up to your desired consistency.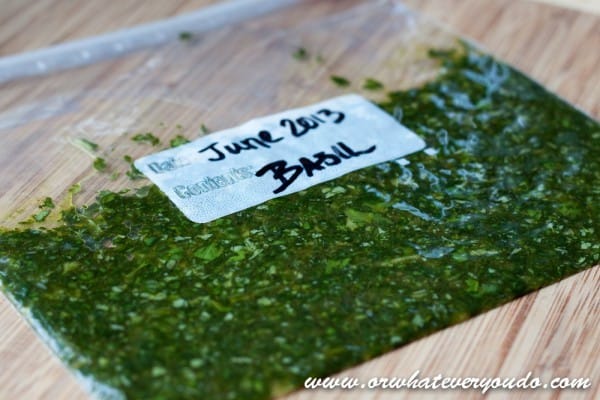 A lot of people suggest putting the basil into ice cube trays and freezing it that way. I prefer to put it in a baggie and spread it out really thin. Then when its frozen you can just break off a chunk and use as needed! Much better flavor than the dried basil you will find, and it will encourage your plant to keep growing and producing.
I have maybe the brownest thumb I have ever seen, and even I can keep basil alive, so the next time you see a nice basil plant at your local store pick it up!
P.S.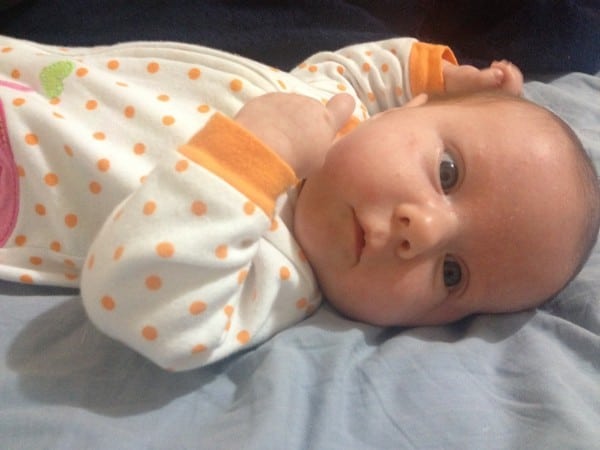 As always…
Thank You for looking! I LOVE comments. Use the comment form below to interact, or if you like what you see, and want to see more, please feel free to jump on over to my Facebook page and like me there. I post teasers for upcoming recipes, answer any and all of your questions, and every recipe from here gets linked to there as well.

If you are a pinterest fanatic like I am, you could also drop by and follow me there, and pinning my images is always appreciated!
Thanks for dropping by! Hope to see you again soon!
~Nicole~