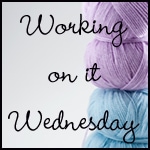 I'm still here! Still pregnant! Still not having the energy to do much in the way of cooking or baking. I thought I would browse the depths of my Pinterest boards for you all and find some mouth-watering recipes that I've been meaning to make. Maybe you all will be inspired to try some of them out. If you do, make sure you stop by here or at my facebook page and let me know what you thought!
Today I am linking up with Crochet At Play for their Working On It Wednesday feature. Want to see what I am working on today?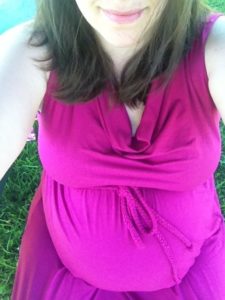 That's pretty much it. Well, okay. I will give myself some props here. I did get the kids up, dressed, and delivered to school ON TIME. Then I came home and beat several levels on Candy Crush (I'm up to 304 now! Woo-hoo!), then I psyched myself up and tackled my thrashed kitchen, including sweeping and mopping the floors. Do you KNOW how uncomfortable it is to mop floors when you are eleventy months pregnant??? I told my husband I was "officially done mopping" until after the baby comes. Then I took a real shower, and put on REAL clothes, and makeup, and dried my hair! Can you even believe it? After that I dropped off my 3 year old at work with my husband and went to my doctor's appointment for an ultrasound. Baby is head down! Yay! Blood pressure is good! Double yay! Then I picked up the 3 year old, got an oil change, cleaned the garbage out of the truck, went to Dairy Queen, went to the grocery store, picked up the kids from school, came home, made dinner, loaded the dishwasher, and right now I'm taking a few minutes to eat some more ice cream (yay pregnancy!) and mentally prepare for the bedtime showers/bed/stay in bed or you are in BIG TROUBLE!!!/IF I CAN HEAR YOU, YOU ARE TOO LOUD! routine. My patience is officially tapped for the day, so I will probably pass the bedtime baton over to my lovely husband, while I finish this blog post and find something good to watch on tv.
A little FYI before I start…PLEASE DO NOT PIN DIRECTLY FROM THIS POST!!! If you would like to save the photos to your own pinterest boards, go directly to the source and pin from them. Pretty please? Thank you!
First up in the line up is this Ultimate Chocolate Chip Cookie n' Oreo Fudge Brownie Bar from Kevin and Amanda. If you don't follow that blog already, you need to. The photography is beautiful, and the recipes always look so delicious. They really make my 'style' of food, for the most part. They also have one of the best, easiest to follow dSLR tutorials for beginners that I ever did come across. If you are getting ready to jump from a point and shoot to a dSLR, its a must read!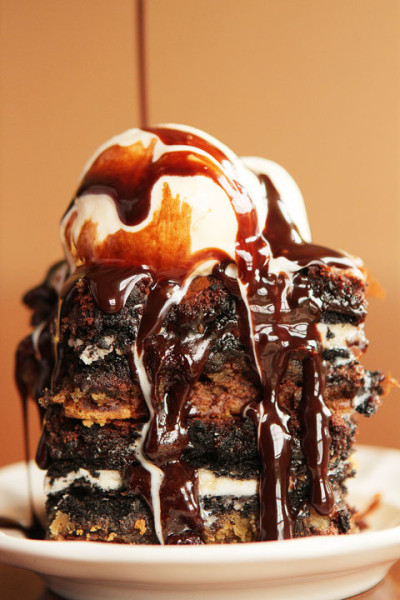 Next up is this Pad See Ew recipe from Chow. After we left the Pacific Northwest there was a definite and large gap in my Thai food addiction. This looks amazing, and looks like it could possibly compare to some of the dishes I grew accustomed to out in Washington where good Asian food is usually only a stone's throw away.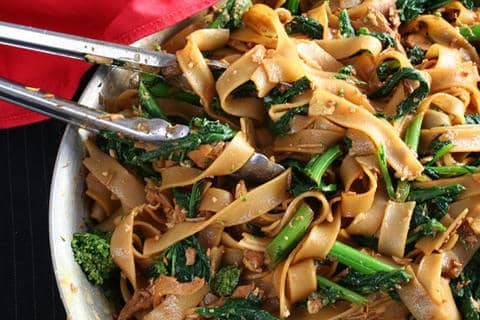 While I'm on the Asian food kick, let me suggest you tackle these Korean Mandu from Korean Bapsang the next time you want to eat something AMAZING? Back in Minnesota there is a little Korean recipe called Mirror of Korea. It is on Snelling Ave in St. Paul. If you are in the area, eat there, and eat some Korean dumpings for me, pretty please? Until then though, let me know how you like these because looking at the recipe it seems they would be a close match. And can I just say that I wouldn't mind if this Korean Mom and her home cooking adopted me for a few weekends? I could use some lessons in real Korean cooking!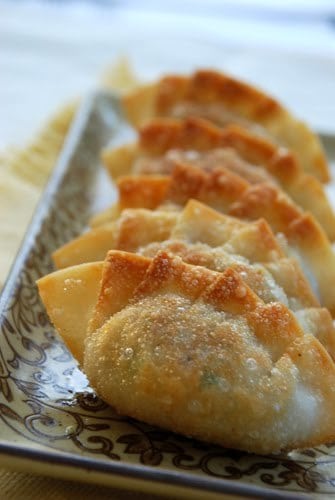 You will start to see a dessert trend here. My sweet tooth is OUT OF CONTROL these days. These might be perfect for the 4th of July. Maybe I'll be back up to baking by then.  Unsophisticook really hits a homerun here with these lovely Patriotic Trifles in mason jars! So cute, and SO delicious looking.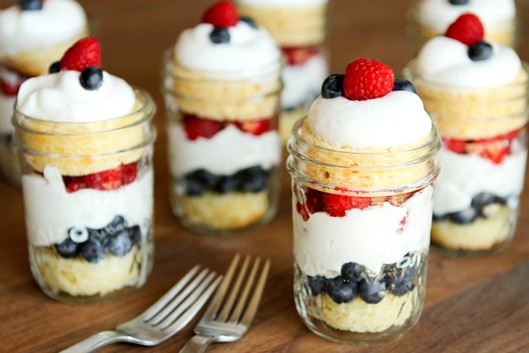 Who doesn't love a little Apple Crisp? The Girl Who Ate Everything combined that traditional American dessert with PIZZA. Yes. Apple. Crisp. Pizza. SHUT UP! Apple crisp and apple pie is one of my all time favorite desserts, so the next time I need a dessert for a crowd this is going to be in the running, for sure.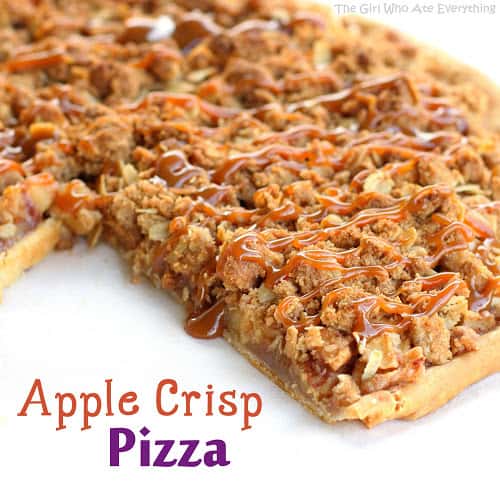 Last, but definitely not least, is my blogging friend Nicole from Heat Oven to 350 and her Chocolate Blackout Cake. I've been following her blog for what seems like ages now, and I am never disappointed. Check it out today!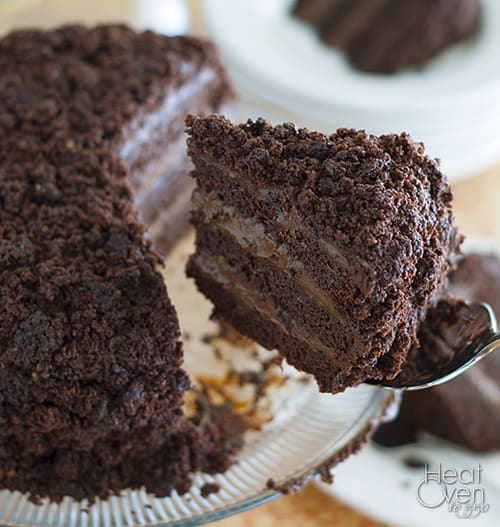 There you have it. Some food I have been drooling over for a while now, but haven't actually had the motivation to make as of yet. They are on the list though! Make sure you click through and give them some blog comment love, or facebook likes, or pins (directly from their own blogs please!!). I've never done a round-up before, and I want to make sure that the credit is given where the credit is due, and that these awesome awesome bloggers get their clicks!
I'll make sure and keep you all updated on the baby progress, or lack there-of. You can always check me out on facebook too. Until then!
---
As always…
Thank You for looking! I LOVE comments. Use the comment form below to interact, or if you like what you see, and want to see more, please feel free to jump on over to my Facebook page and like me there. I post teasers for upcoming recipes, answer any and all of your questions, and every recipe from here gets linked to there as well.

If you are a pinterest fanatic like I am, you could also drop by and follow me there, and pinning my images is always appreciated!
Thanks for dropping by! Hope to see you again soon!
~Nicole~