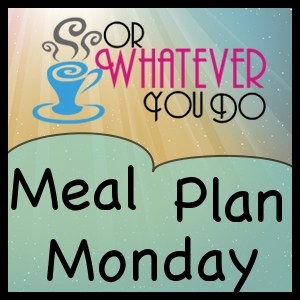 After neglecting this series for several months, I have decided to resurrect it once again. Not only for you. Oh no. For me. Because making 18 trips to the grocery store every week, and always having that 3pm "WHAT'S FOR DINNER!!!!" panic isn't good for anyone around here anymore. It's not good for our wallet either. I will admit to fully relying on Little Caesars to get me out of a jam, more often than I would like to. WAY more often. Wendy's too. Not to mention that little Chinese take-out place down the street.
Now that the secret is out, let's get down to business. I am pretty much OUT of ingredients this week. MAJOR shopping trip going to happen tomorrow. I also have some bloggy things I need to cook for my PLR site, so those will be on the menu as well. As a benefit, you guys here will also be seeing those soon!
Tortellini Soup with fresh bread and balsamic/olive oil dip
Stuffed Crust Pizza
Chicken Parmigiana
Baked Chicken Taquitos (kids) & Steak Burritos (adults)
Cheesy Chicken and Wild Rice Casserole
Beef Stew with sweet yeast rolls
Spaghetti with meat sauce
We may be deviating from that plan a bit during the week. Some days just don't go as you plan, so you need something quick and easy and without the added time and light needed to photograph it.
Are you a food blogger? Just a home cook? Have a favorite recipe you want me to try out? Just want me to check out your blog? Want to say hi?Comment below! I love hearing from you guys. Comments are few and far between, but I love reading them! You can always catch me over at facebook too. Occasionally I am at twitter, but not all that often. I will get any @'s you throw out there to me though!