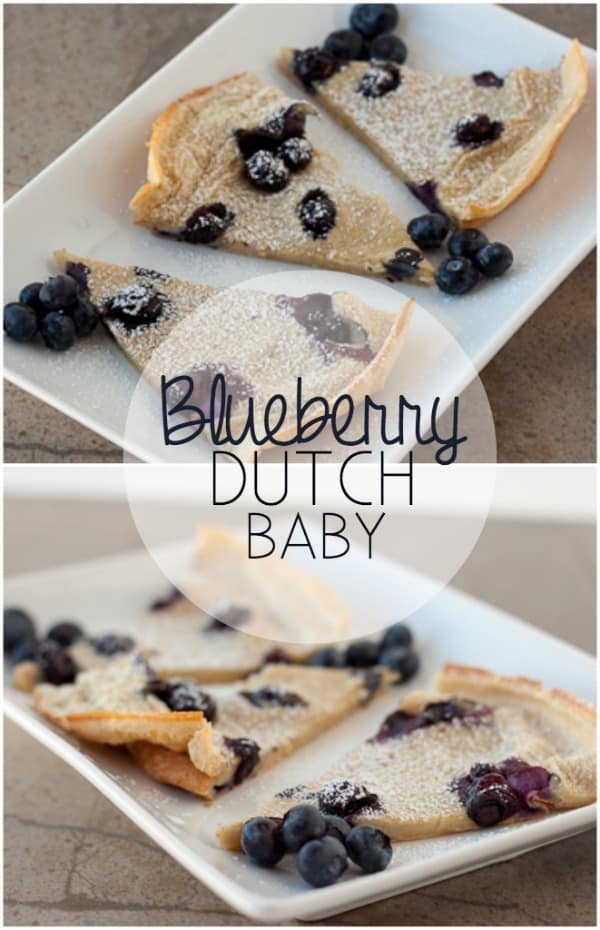 This blueberry dutch baby could not have possibly been any easier. I am a sucker for almost ANYTHING blueberry, especially in baked goods, so this post from Always With Butter immediately caught my eye this morning when I was looking for something new to do with the blueberries in my fridge. As always, I have a REALLY hard time just following a recipe, so a few things are switched up from theirs to mine.
Start by preheating your oven to 400 degrees. Put your cast iron pan in now, and let it heat along with the oven. Add your eggs, milk, and vanilla to a bowl.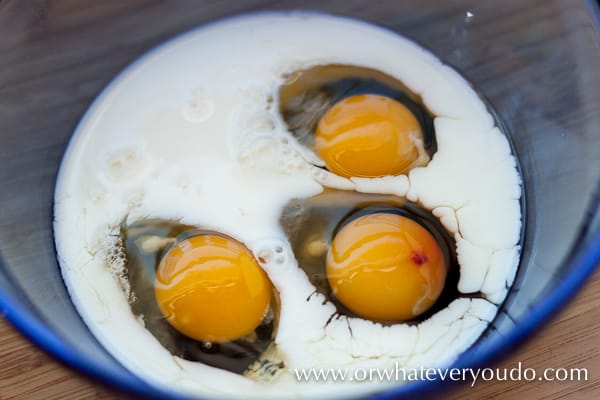 Whisk together for about two minutes, until they are fully combined and the eggs are no longer eggy.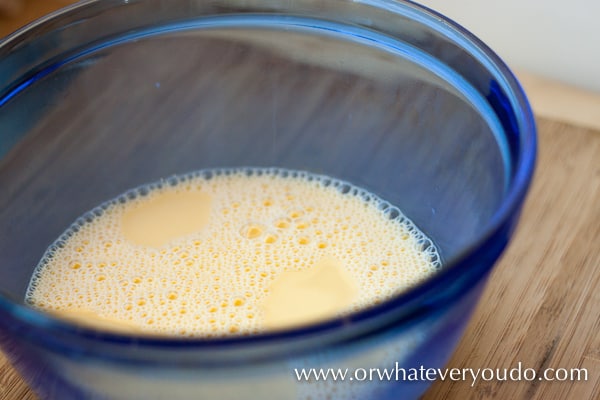 Throw your flour, sugar, cinnamon, and salt into a small bowl, and then sift into your egg mixture.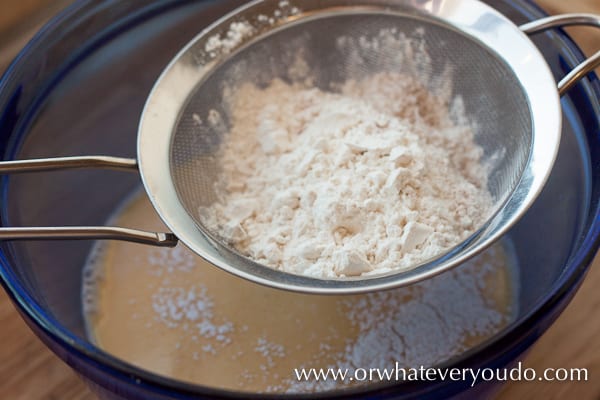 Whisk that until all of the lumps are gone. You can make this in a blender if you want, but I didn't find it necessary.
Take your pan out of the oven, carefully, and place the butter in them. Swirl it around the pan until you start to smell a slightly nutty smell. It won't take long. A minute or so should do just fine.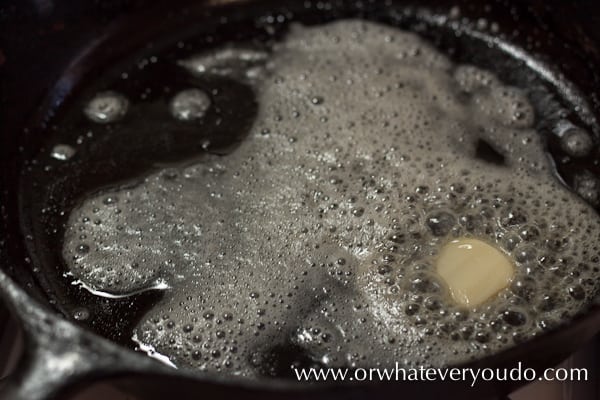 Pour the excess butter into a separate dish, and slowly drizzle into the batter, whisking while you do it, until the butter is mixed in. Pour the batter into the pan.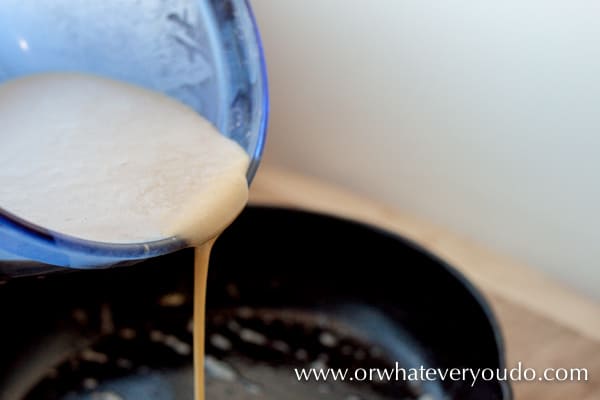 Sprinkle with berries…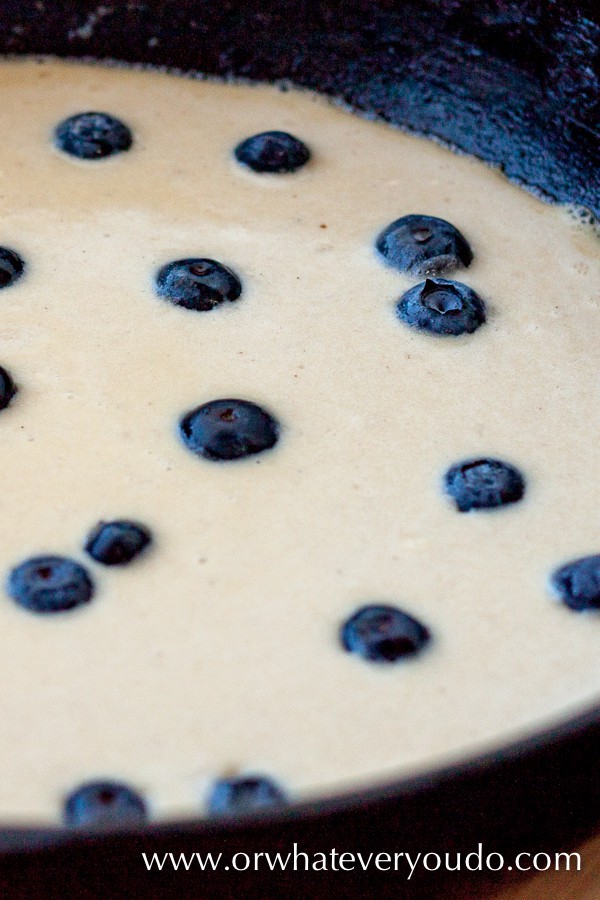 and bake at 400 for 15-20 minutes, or until the edges are golden brown.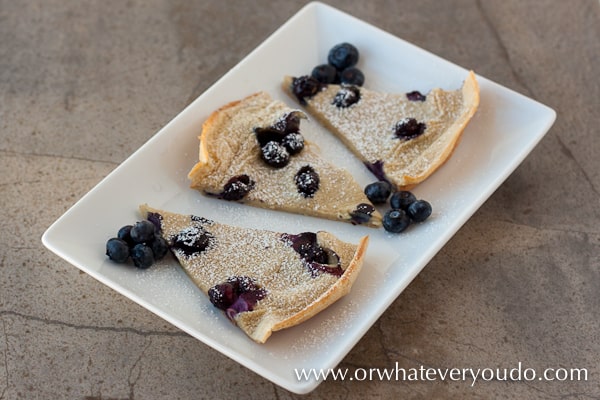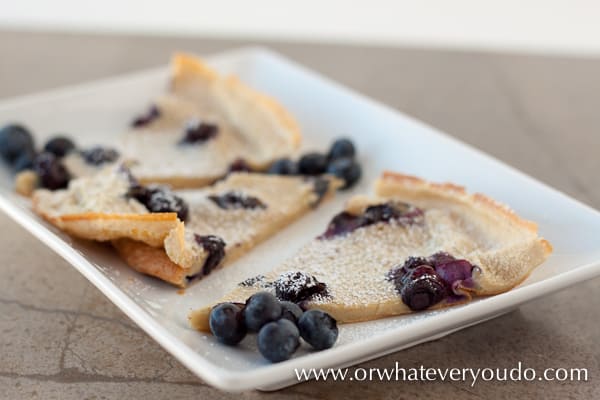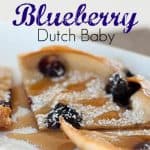 Brown Butter Blueberry Dutch Baby
Ingredients
3

eggs

1/2

cup

milk

1

tsp

vanilla

1/2

cup

bread flour

1/4

tsp

salt

1/8

tsp

cinnamon

1

TBSP

sugar

2

TBSP

butter

melted in the pan

1/3 - 1/2

cup

blueberries

fresh

powdered sugar for dusting

syrup for eating
Instructions
Preheat oven to 400 degrees, and place cast iron pan inside.

Whisk together milk, eggs, and vanilla.

Sift in flour, salt, cinnamon, and sugar until all the lumps are gone.

Carefully remove hot pan from oven, place butter inside, and swirl around for 1-2 minutes, until butter is melted and beginning to smell slightly nutty. Pour excess melted butter into another dish.

Drizzle butter into batter slowly while whisking. Pour batter into cast iron skillet. Sprinkle with blueberries, and place into heated oven for 15-20 minutes, or until puffed and golden brown.

Dust with powdered sugar and serve with syrup.
So, ever wonder how food bloggers of the net get their lighting "right"? Well, here is the way that I do it. I can't say for certain that it is technically correct, but it works for me. This is really really cheap, and gets natural light surrounding your food. Personally, I think I need to expand and add some more props and pretty little things to spice up my photos a bit, but for now I am sticking with trying to nail well exposed, well composed, sharp, crisp images. The progress, it is slow, but I think I am getting there!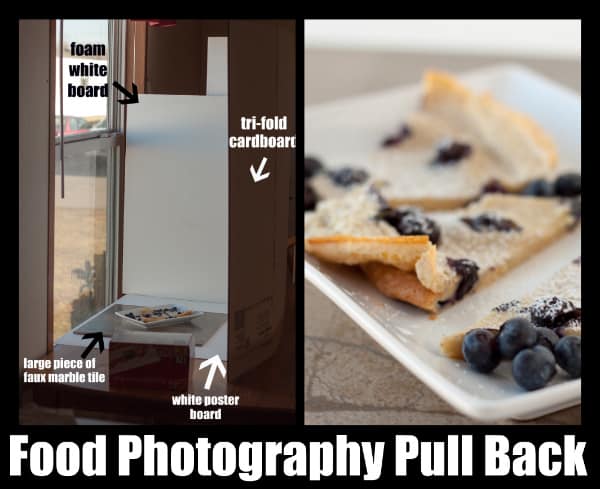 P.S. WHY do I keep referring to this a a Dutch BOY??? All my photos are titled that. I had to go back and edit my graphics. Had to go back and edit the text of this post. GAH! DUTCH BOY?? HUH?
P.S.S. – or is is P.P.S? Whichever it is – a few questions for you!
1. What is your favorite breakfast treat?
2. Fellow food bloggers…what lighting tricks and tips do you have? Link up or leave them in the comments!
I am linking up today with Jam Hands!
As always…
Thanks for looking! If you like what you see, and want to see more, please feel free to jump on over to my Facebook page and like me there. I post teasers for upcoming recipes, answer any and all of your questions, and every recipe from here gets linked to there as well.
If you are a pinterest fanatic like I am, you could also drop by and follow me there, and pinning my images is always appreciated!

Thanks for dropping by! Hope to see you again soon!
Never Miss A Recipe!
Subscribe to get occasional emails and snark direct from ME!