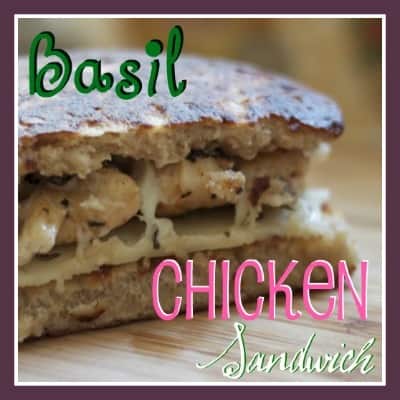 This basil chicken sandwich might just be my favorite sandwich. Its very simple, but delicious. It comes together amazingly fast, uses ingredients almost everyone has in their cupboards already, and is nearly fool-proof. For this recipe I used some bread dough I had left from the night before, I fried up some fresh sandwich bread in my skillet. You can do this, but a toasted bun works just as well.
Grab some chicken and trim off the excess fat that may still be on it. I use either breasts or tenderloin. Either one is fine. Cut it into strips and season the chicken with salt, pepper, garlic salt, onion powder, seasoning salt, and lots of basil.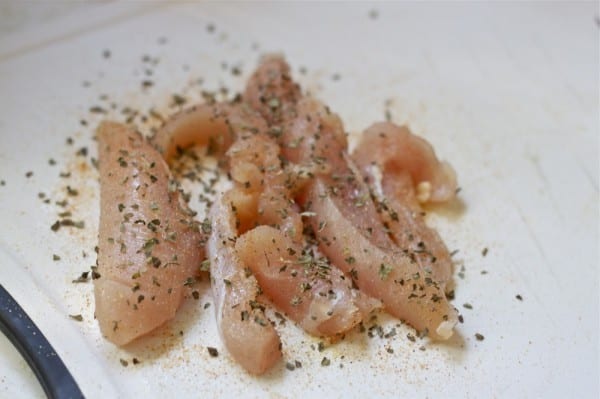 Heat a pan with some oil, olive or vegetable, either one is fine, over medium-high heat. Cook the chicken until all of the pink is gone.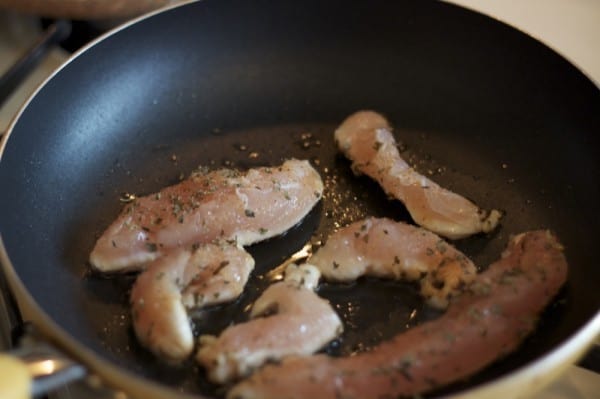 Now this next part is completely optional, but absolutely delicious. You can use any old bread or bun you have around and you will still love this sandwich, but if you want that extra YUM, try this sometime!
Take a small ball of fresh bread dough and flatten it out until it's a bit bigger than your hand. Using the same skillet you cooked the chicken in over medium-low heat with a couple of tablespoons of oil in it, and place the bread dough in it.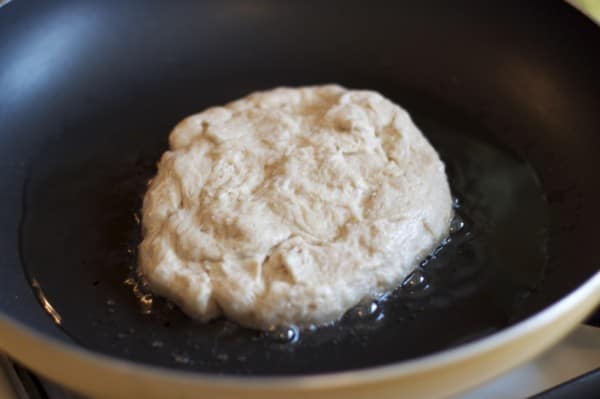 Let the dough cook until it starts puffing up and browns on the bottom, and then flip it over.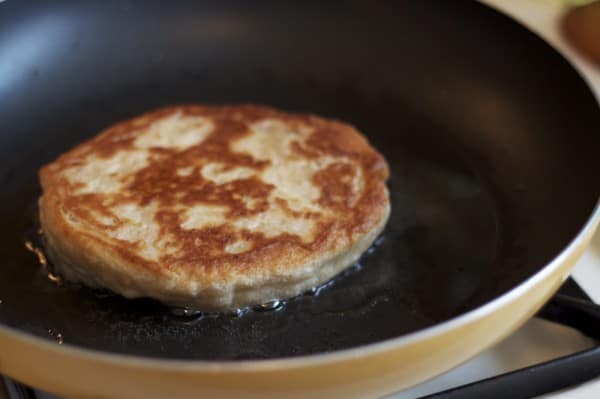 Cook the other side until the bread is cooked through and the bottom side is browned. Tap the dough. It should sound hollow. If it doesn't, place it in your oven preheated to 350 degrees for about 10 minutes and that should finish off the cooking. Cut it in half and brown the insides in the pan if you'd like some extra crunch.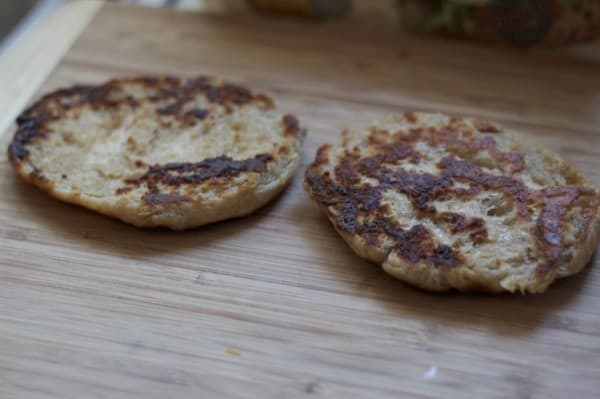 Spread some mayo on the bread, put a piece of creamy havarti on it, and then put the warm basil chicken on the cheese.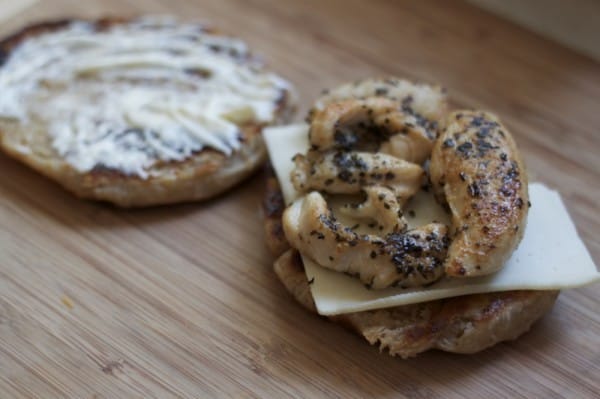 Cut in half and enjoy!