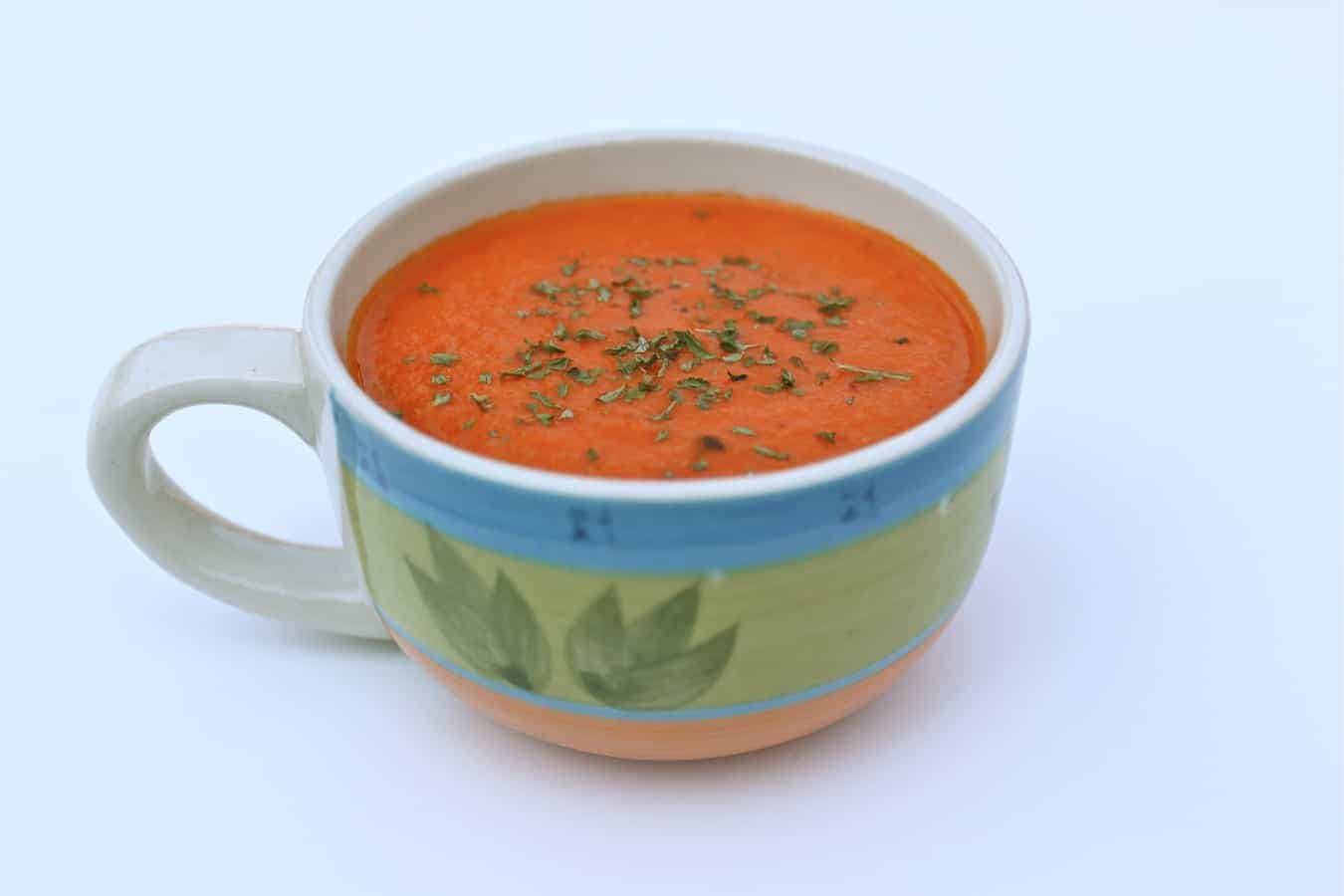 This soup was so easy, I almost feel bad posting about it. I can't believe I've never made this before! I had a whole carton of red, ripe tomatoes from Costco sitting on top of my fridge, just on the edge of going south. I had to do something. I'm not a huge fan of raw tomatoes, so when I saw this post over at SammyW I knew what I had to do.
I had this today for lunch and I am in love. I can't wait to make it again and see what other additions I can make!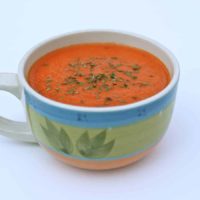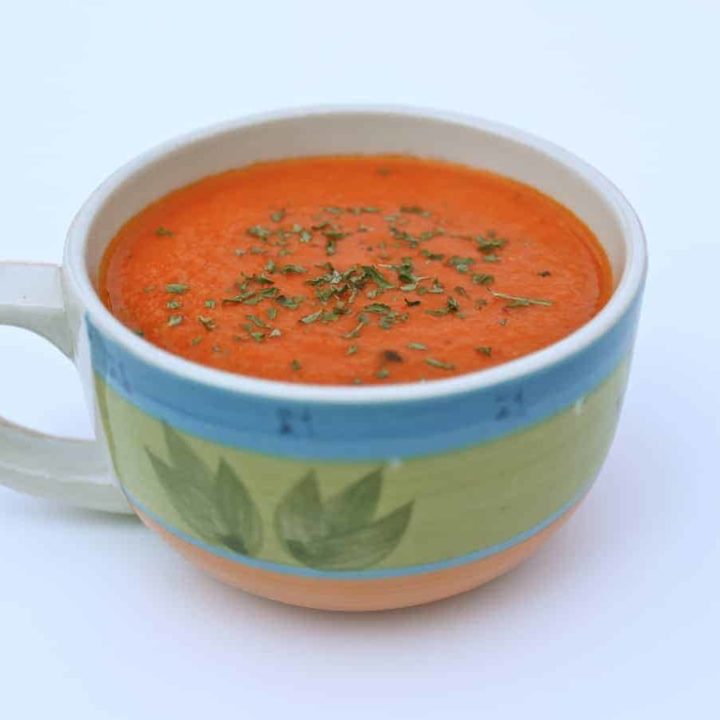 Oven roasted creamy tomato soup
Quick, easy, delicious soup is a perfect pairing for a hot grilled cheese sandwich!
Ingredients
8-10 medium Tomatoes
1/4 cup Onion, diced
2 tsp garlic, minced
to taste Salt & Pepper
1/2 cup Half and half
1/4-1/3 cup Olive oil
1/4 cup chopped fresh, or 1/2 tsp dried Basil
Instructions
Slice tomatoes in half. Toss with olive oil and place on a baking sheet. Add onion. Sprinkle with salt and pepper. Bake at 375 for approximately 20-30 minutes, or until starting to turn brown on top a bit. Check often and add minced garlic to pan during last 5 minutes of baking.
Remove from oven and carefully place contents in a blender and puree until combined.
Stir in half and half, basil, and serve hot.