How to clean your microwave without scrubbing had been one of my main adulting goals.
It took me an embarrassing number of years to figure this out, and I'm here to help you prevent the same thing from happening to you.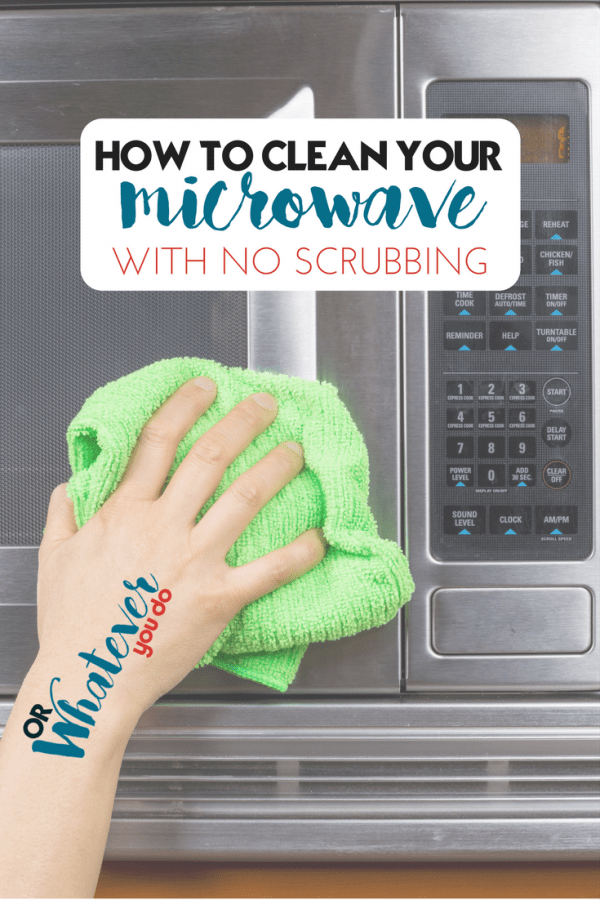 I have spent way too much time in my life cleaning microwaves. Or maybe not nearly enough judging by the average state of my microwave in the past years since I've been out in the big world!
That's until I discovered this fast, easy, and perfect method for how to clean your microwave without scrubbing.
It requires NO special cleaning tools, NO special cleaning solutions, and almost NO elbow grease.
That is my perfect cleaning situation. It's so simple, I don't know why it took me so long to figure it out, and it is something everyone else has probably known for all of eternity, but I'll share it with you anyway just in case you are a little, ahhh…slow…like me.
Take a sponge. Any sponge. The wet stinky dirty one in your sink will be perfect for this. Wet it down. I usually use hot soapy water from hand-washing dishes, but you can just wet it down under the faucet if you want.
Place sopping wet sponge into the microwave.
Put 2:30 – 3:00 on the microwave, depending on your microwave
Push start
Walk away for 15-20 minutes
Open microwave
Grab cooled sponge
Using a clean dish towel or napkin, super easily wipe out all the gook
You are done and can you believe I broke that down into eight steps?
No? How about 10?
So there it is. Enjoy! Such an amazingly simple way to get the microwave clean, your sponge sterilized, and take one of the most dreaded kitchen chores and make it amazingly simple.
---
Need some great recipe ideas that'll probably produce leftovers for you to heat up in that perfectly clean microwave? I've got some great ideas for you!
Pressure Cooker Mexican Rice can be an entire meal if you add some chicken or ground beef.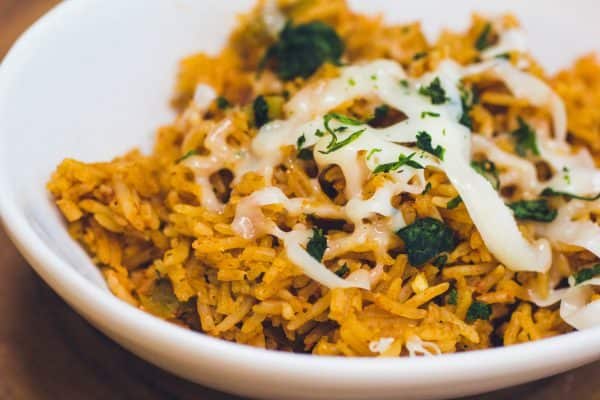 Easy Garlic Beef and Broccoli is a busy family's best friend. Super quick, and kid-pleasing!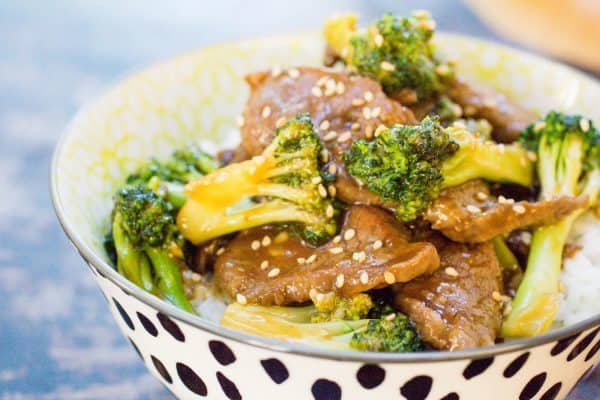 French Onion Beef Stroganoff is another one cooked in the Instant Pot or other electric pressure cooker, and you are not going to believe how amazing it is.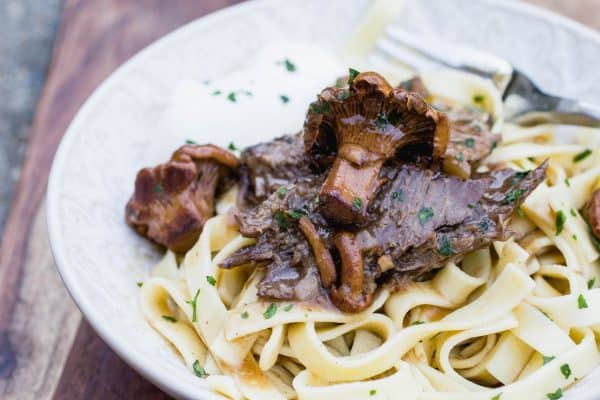 ---
What household chores do you despise? Have you discovered any cool tricks to make them easier?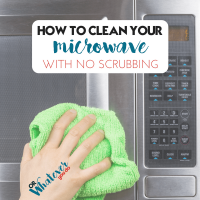 How To Clean Your Microwave Without Scrubbing
This easy method for cleaning your dirty microwave takes 0 elbow grease, and only about 10 minutes from start to finish.
Instructions
Place the soap and water in the microwave in a microwave-safe bowl. Place in microwave and heat on high for 4 minutes.
Let the mixture sit for 5 minutes after it is finished heating, and then carefully remove from the microwave, and wipe out the microwave with a sponge or paper towels. Everything should wipe out easily.