Jumbo Blueberry Muffins are not only easy to whip up, but they are amazing too.
You and your family will go crazy over these super tender, moist muffins.
It's been a CRAZY, awesome, blessed week here at our house. Last month my husband became one of the
14.8 million Americans
currently unemployed. It's been a huge change in our family, as you can imagine. We enjoyed three weeks home together, which was a blessing and a huge learning experience for us both, I think, but now that time is up.
This week I went from having no job to two jobs! Woo-hoo!
My awesome former employer, and someone I consider a friend, needed someone out at her restaurant a couple of nights a week. I really love working for her, in particular, and her entire family couldn't be kinder. I'm enjoying being back in the restaurant world, and serving people again.
My other job kind of happened by accident, but I think is going to be something I really love.
I am meal planning, shopping, errand running, and cooking for a local businessman. I'm finding that while it is definitely going to be a challenge, it's going to be right up my alley.
I've worked twice now, and have made: fresh baked roasted garlic bread with homemade marinara, guacamole, scratch apple pie (only my 2nd scratch pie crust! Hope it turned out!), the muffins I'm going to share with you tonight, pre-prepped for Honey Soy salmon bake, bruschetta skewers with a balsamic reduction, shrimp scampi ready to bake, a cheese plate, Asian sesame soy spinach and noodle salad, crash hot potatoes, and a green salad.
I planned, shopped, prepped, cooked, baked, and cleaned up all of that in 12 hours. How different an experience cooking uninterrupted is, and getting paid for it!
So until Mr. Cooker find his ideal job like I found mine, I'm going to be a busy girl.
Now on to these jumbo blueberry muffins. They are my ideal muffins. Not too crumbly, but not cake-like, blueberries from top to bottom, sweet, but not too sweet. Blueberry muffins are my favorite breakfast with a hot cup of coffee.
Notes:
*On the Saco buttermilk blend it says to use water in place of liquid when using it. I never do. I always use milk. I don't really have a reason for this, other than feeling slightly squicky mixing water into baked goods. I know, it's a sickness. I've accepted it.
I haven't tried one batch following directions using water, and one using milk, and then done a comparison side-by-side, but it would be interesting to see if there is a big difference or if I just like to make everything as full of calories as humanly possible.
*If I would've had actual buttermilk I would've just used that, but I didn't. You can if you are more prepared than me!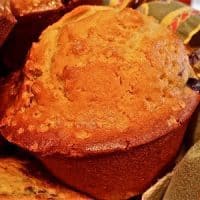 Jumbo Blueberry Buttermilk Muffins
Giant blueberry buttermilk muffins are going to make your day so much better! Use big juicy berries for the perfect weekend breakfast.
Ingredients
4 1/4 cup all-purpose flour
1 1/2 cup sugar
3/4 cup butter, softened
1 tablespoon baking powder
1 teaspoon salt
1/2 teaspoon baking soda
1 1/2 teaspoon cinnamon
6 tablespoons Saco buttermilk powder
1 1/2 cups milk
2 large eggs
1 tablespoons vanilla
2 cups blueberries, thawed, if frozen, and tossed with flour to thinly coat
1/4 cup brown sugar or vanilla sugar
Instructions
Mix flour, sugar, butter, and salt in a stand mixer until it resembles coarse pea-sized or smaller lumps.
In small bowl mix baking powder, baking soda, Saco buttermilk powder, and cinnamon well. Add to flour mixture and combine.
In separate bowl whisk milk, eggs, and vanilla until well combined. Mix gently with flour mixer JUST until liquid is incorporated. DON'T overmix. This can be a challenge with a big powerful stand mixer, but its doable. Just be careful. Or do it the old-fashioned way with a wooden spoon.
Gently fold in berries, place batter in a prepped pan, sprinkle lightly with brown sugar or vanilla sugar, and bake at 375 degrees in a pre-heated oven, one rack down from the center, for 25 - 30 minutes for Jumbo, approximately 20-25 for regular sized muffins.
Nutrition Information:
Yield:

12
Serving Size:

1
Amount Per Serving:
Calories:

473
Total Fat:

14g
Saturated Fat:

8g
Trans Fat:

0g
Unsaturated Fat:

4g
Cholesterol:

66mg
Sodium:

491mg
Carbohydrates:

78g
Net Carbohydrates:

0g
Fiber:

2g
Sugar:

34g
Sugar Alcohols:

0g
Protein:

9g
Nutrition data provided here is only an estimate. If you are tracking these things for medical purposes please consult an outside, trusted source. Thanks!