Questions, comments, suggestions, requests? Feel free to email me!
orwhateveryoudo@gmail.com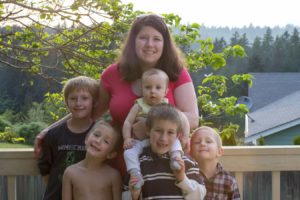 Nicole Johnson is the writer, photographer, and recipe developer at OrWhateverYouDo.com.
I am a busy mom to five busy kids. I love cooking kid-friendly foods that are mostly from scratch, and feeding my family and friends with things that will make them smile. I love Jesus, singing, photography, date nights with my husband, DIY projects (or at least the idea of them, lately I don't have the time), cooking, baking, and anything that doesn't involve folding and putting away laundry.
I love working with brands that match my philosophy, and enjoy product testing and reviews.